The 25 Best Places in the World to Visit in February
As winter continues in much of the world, and summer is in full swing in others, where in the world should you go in the month of February?
From peeping at the northern lights to warm places for those chasing an endless summer, these are the best places to visit in February:
1. Churchill, Manitoba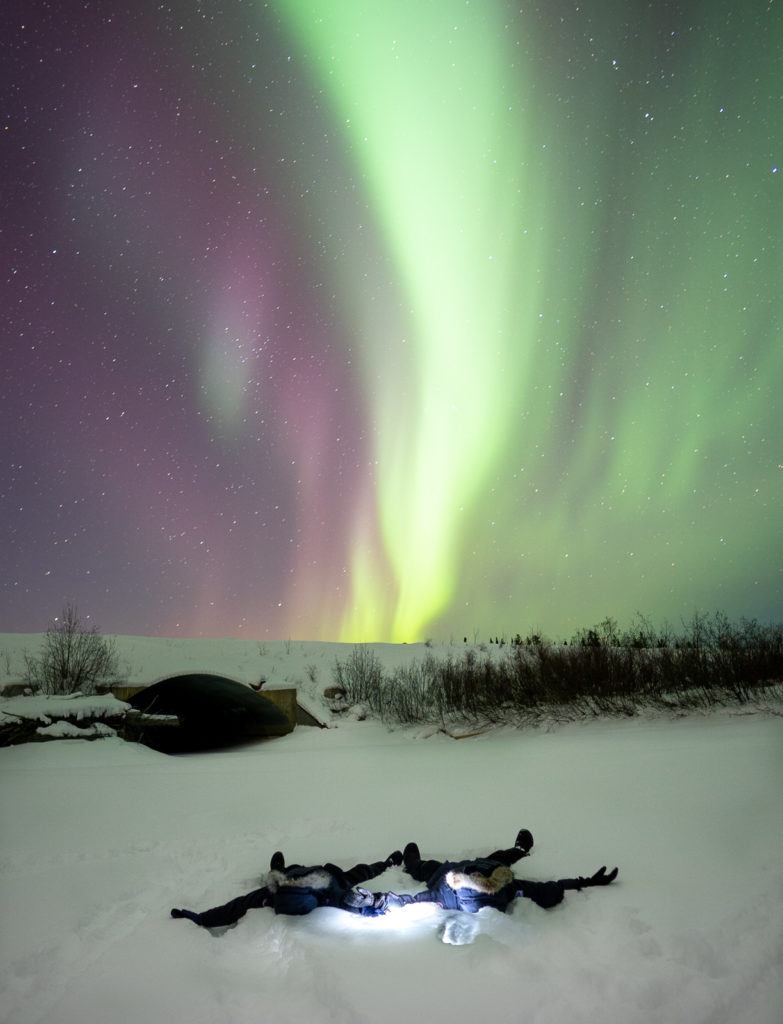 Directly north of the American states of Minnesota and North Dakota sits the Canadian province of Manitoba. In its northeastern corner, on the Hudson Bay, lies the town of Churchill, which is famous for two things: polar bears and the northern lights.
The town is often referred to as the "polar bear capital of the world," though they'll be far out on the ice come February. No worries though, because Churchill is considered one of the top three places in the world for the aurora borealis! This month is the perfect time to visit, because the northern lights are at their most vibrant from January to March.
You can spend the days exploring via dog sled, bird-watching for hundreds of species, and checking out the amazing murals around town.
2. Namibia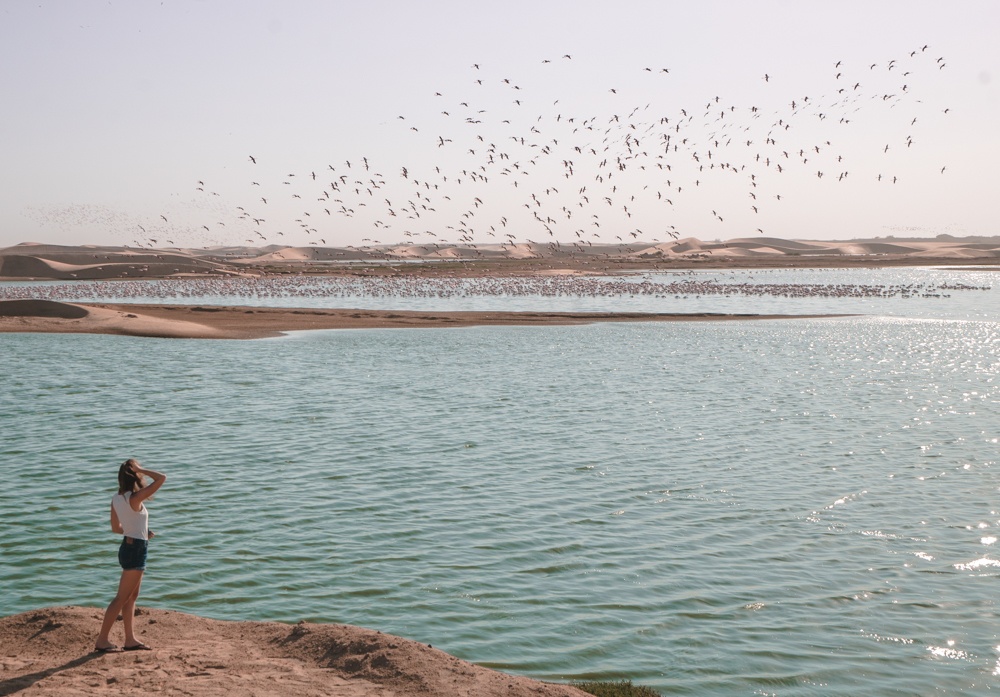 Namibia, in southwestern Africa, is home to the oldest desert in the world, the largest canyon on the continent, and the tallest sand dune on earth. Pretty impressive, right? It also offers beautiful starry skies, amazing wildlife (including lions and honey badgers), and even beaches. Its German colonial history makes for a unique Euro-African combination in towns like Swakopmund, while adventures like skydiving, dune-boarding, and safari-exploring await you in the rural areas.
February is a great time to go, thanks to clear mornings, warm nighttime temperatures, and a greener landscape from greater rainfall at this time of year.
3. Peru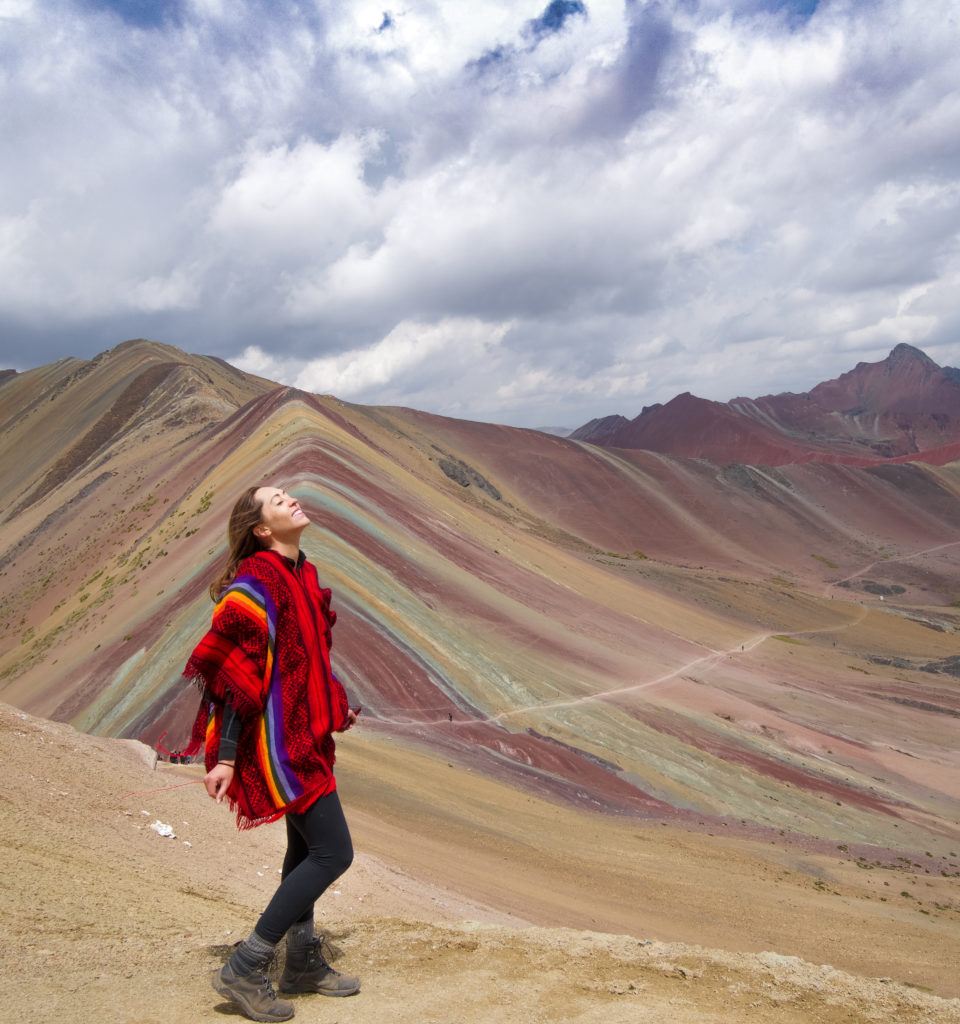 If you're looking for a February getaway to South America, Peru is a great option. While it is important to know that it's one of the nation's wettest months, this can be beneficial for a few reasons, namely, a warm coastline, low numbers of tourists, lush natural settings, and significantly cheaper prices in much of the country.
Unfortunately, the Inca Trail is closed during this time of year due to the rains, but with beaches, cities, deserts, highlands, mountains, and rainforest all in the same country, there is so much more left to explore. For example, Machu Picchu sees the smallest crowds of the year in February, so if you don't mind a little mud, you'll be able to experience it — and many of Peru's breathtaking sites — practically in solitude!
Many beaches are popular among Peruvians at this time of year, on the other hand, so if you want to lounge in the sun, join in on the fun with the locals.
No matter what time of year you visit, the food will be delicious, and there will be countless festivals to celebrate!
4. Oaxaca Coast, Mexico
From the hippie towns of Mazunte and Zipolite to sleepy fishing villages like Puerto Ángel, Oaxaca's coast features an abundance of picturesque beaches. Compared to more popular Mexican beach areas like Cancún and Tulum, Oaxaca's coast receives far fewer international tourists. There are many more unspoiled beaches here as well, with rocky shorelines giving way to pristine sand and waves perfect for surfing, especially in Puerto Escondido.
February sees a small dip in tourism after the busy months of December and January and before spring breakers arrive in late March and early April. The weather in this part of Mexico is absolutely beautiful this month, too. It's the dry season, so you can expect very little rain. Plus, it's not as hot or humid as the summertime. February is by far my favorite time to visit Mexico's beaches.
5. The Philippines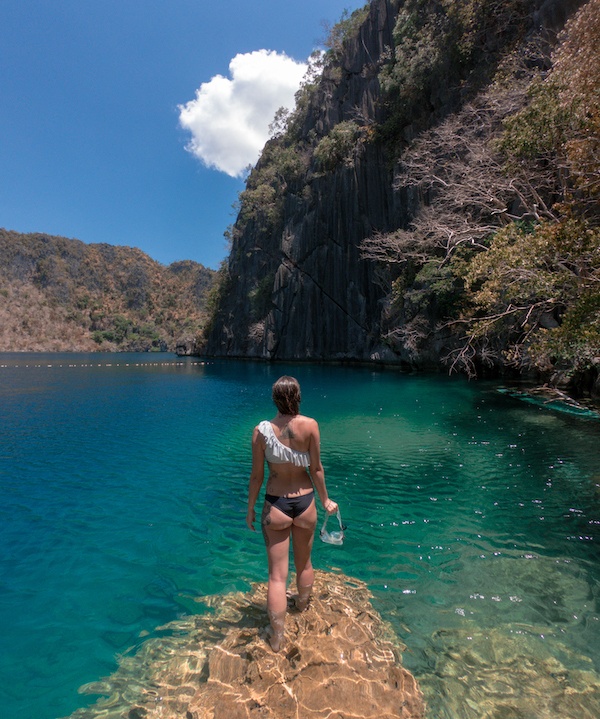 February is the ideal time to visit the Philippines because it's right in the middle of the dry season. With Christmas and the winter holidays behind you, crowds will also be smaller and prices will have dropped. Take the opportunity to enjoy some warmth and sunshine on the islands before the heat and humidity increase in the months to come.
The Philippines make a great destination, not only because of the countless beautiful beaches but also the many other places to explore: from the rice terraces in the northern highlands and the surf capital of Siargao to the lagoons of Coron and the mystical atmosphere of Siquijor. You can even take advantage of the dry weather by skydiving on Bantayan!
6. Morocco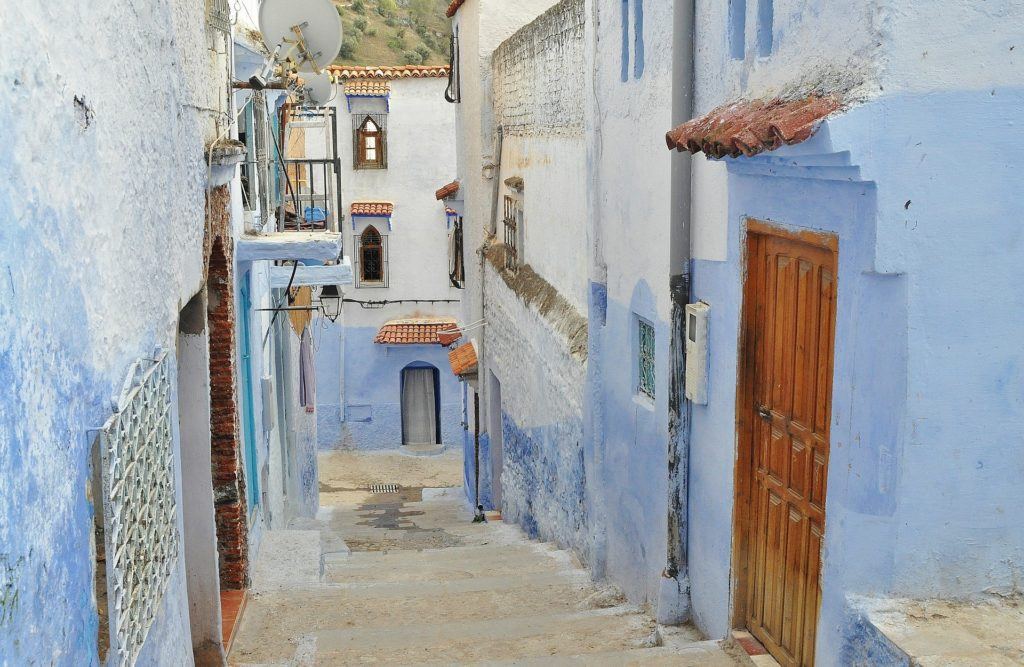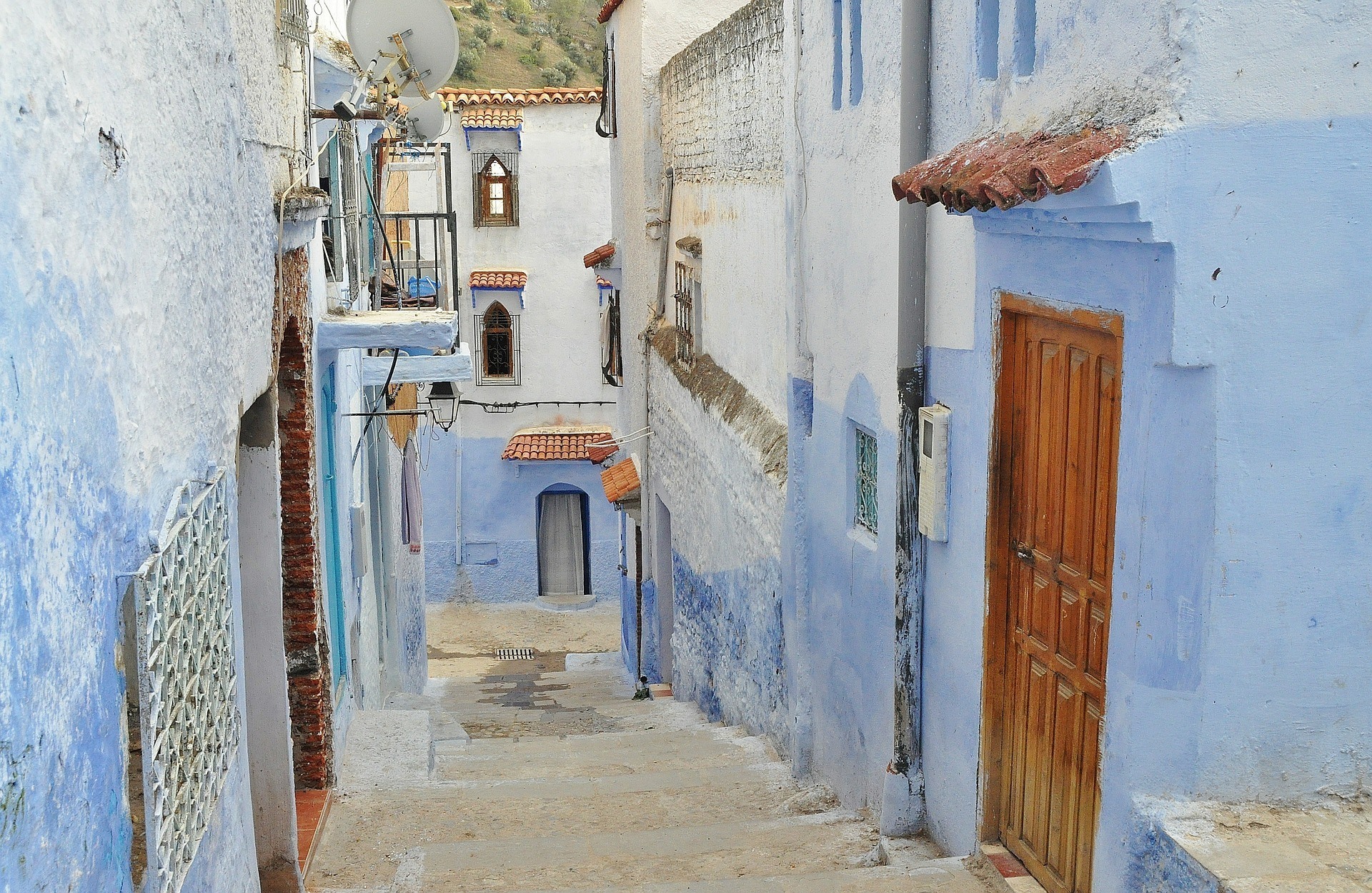 If you're looking for a travel experience to shake off those winter blues as you wait for spring, head to Morocco! This country is sure to pack a punch of color, spice, and energy, even in February. From classic Casablanca to the gorgeous blue alleyways of Chefchaouen, this diverse country has plenty to choose from!
November to January is the rainiest period, and everyone heads back to work in January, so that's the least popular month to visit Morocco, while March is one of the most popular, due to the beautiful spring climate. So February is a great compromise between the weather and the crowds. Plus, if you're coming from somewhere colder, like much of Europe or North America, the mild temperatures (which can even reach 70 degrees Fahrenheit) will be an added benefit.
7. Mexico City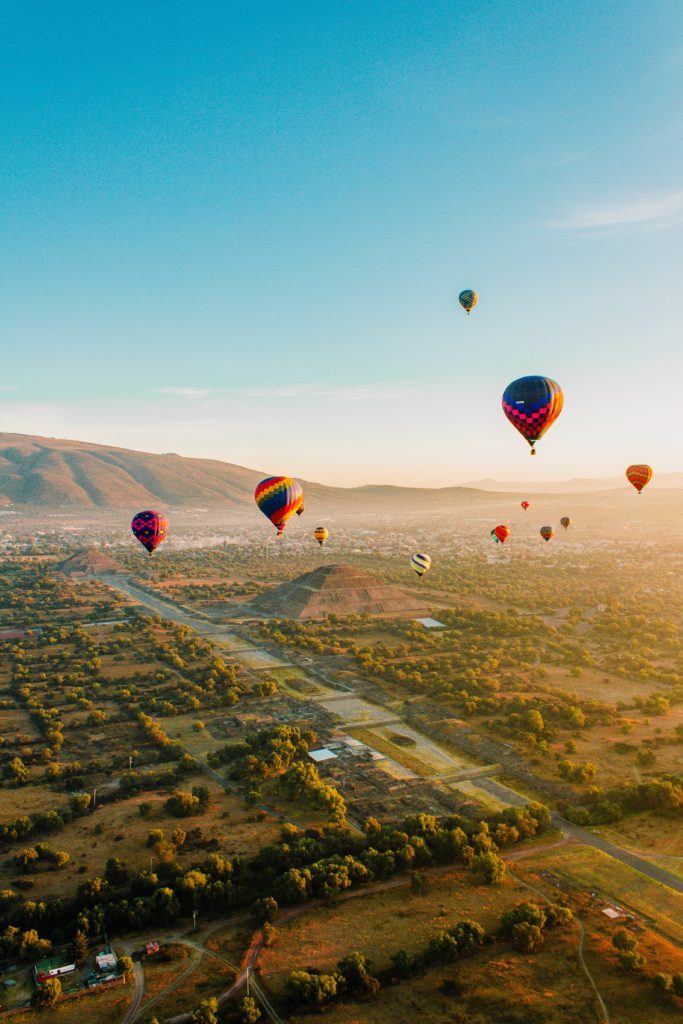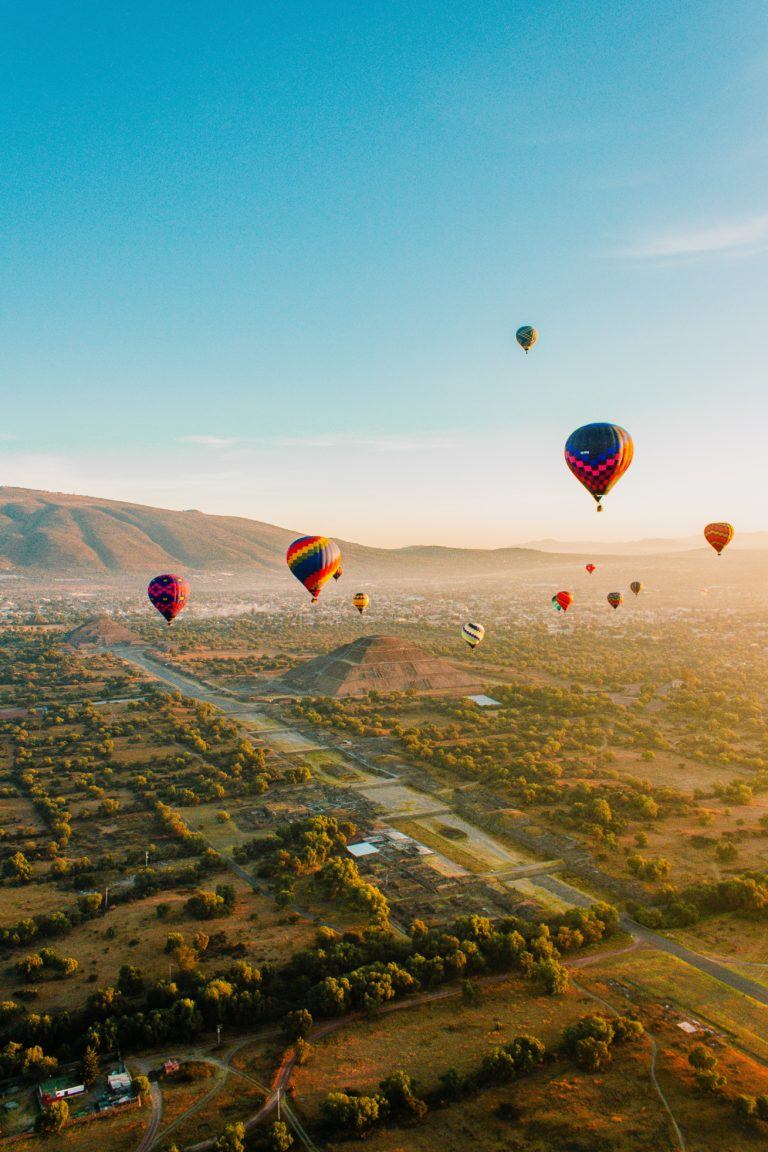 Another vibrant destination that will be sure to warm you up is Mexico City. From dry, 70-degree afternoons to colorful street art everywhere you look, this city will make you completely forget that it's winter. Spend a week exploring its countless unique neighborhoods, browsing markets for a souvenir as eclectic as the city itself. Don't forget to also sample all the delicious food you possibly can!
Be sure also to admire the impressive architecture of landmarks like the Catedral Metropolitana de México, and soak up the spirit of historic downtown. If you're an art lover, you'll adore all the museums, too! (One spot you simply can't miss is Frida Kahlo's blue house, Casa Azul.)
In case you've heard that Mexico City is dangerous and that's been stopping you from visiting, check out this Mexico City safety guide to ease your worries.
(Also, stop by the Pacific coast for some sun, and visit the Yucatán along the Caribbean coast to see the cenotes of Tulum.)
8. Switzerland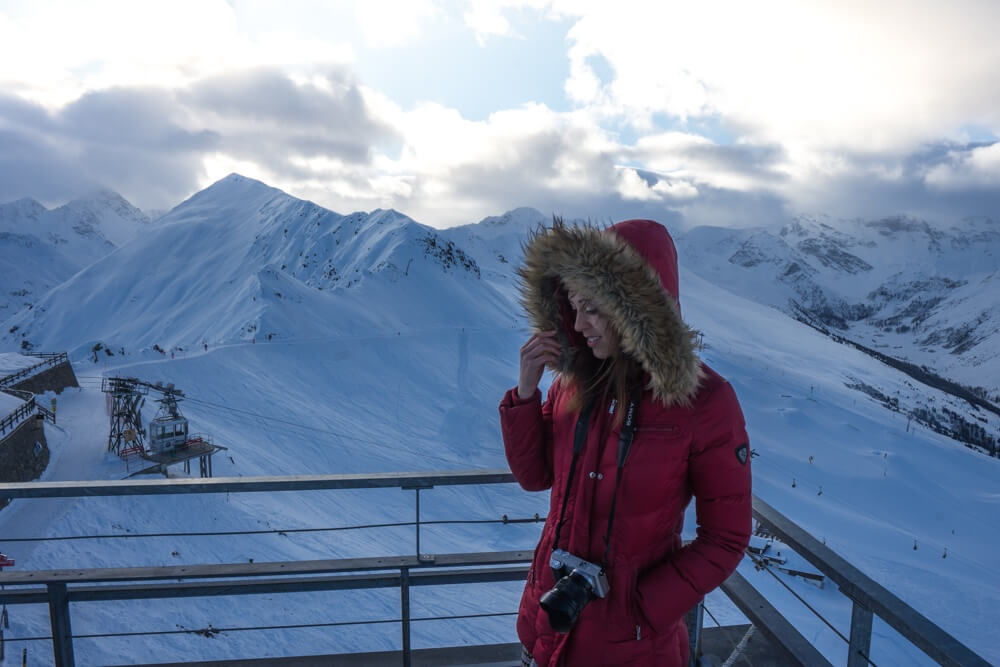 Calling all snow bunnies and winter lovers! Head to Switzerland in February if you're up for some of the best skiing anywhere in the world, plus a wintry wonderland of picturesque snowy mountains. I spent some time in Davos, Switzerland, in February 2017 and have only positive things to say. The skiing was better both in quality and price than anything I would have found in North America, and the Alps covered with fresh powder were absolutely stunning.
Once your skiing is complete, go snowshoeing, ice skating, or sledding. You can even check out one of Switzerland's cool festivals throughout the month: February starts with the end of the International Hot Air Balloon Festival (which begins in late January), continues with the St. Moritz White Turf horse races each Sunday, and ends with the Chalandamarz festival on March 1!
9. New Orleans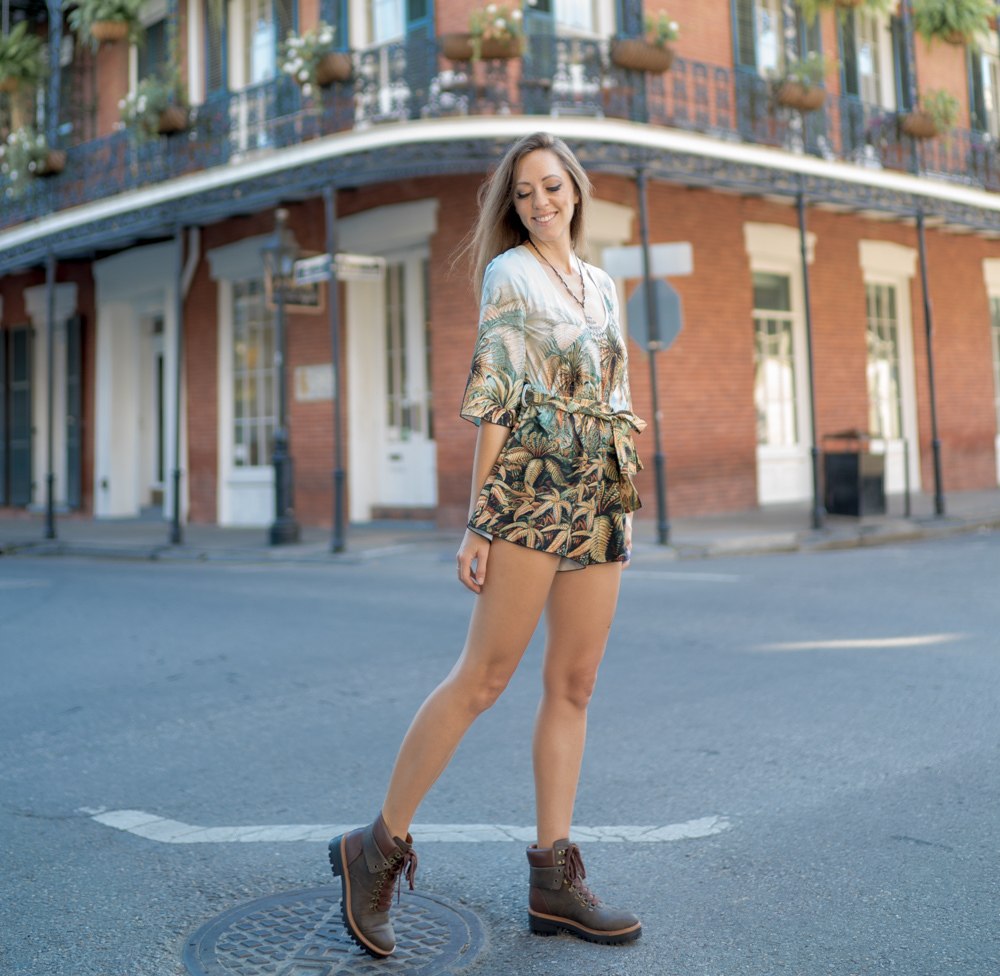 I love it at any time of the year, but it goes without saying that New Orleans in February is especially exciting because of Mardi Gras. The celebration is legendary, and it would be an amazing experience to check off your bucket list.
Other things to take advantage of during a trip to NOLA include its great food scene, which ranges from French-Creole to vegan; countless museums (the Mardi Gras Museum of Costumes and Culture would be perfect for this trip); and unique neighborhoods to explore, like the hipster-cool Bywater District and the classic French Quarter.
No matter how you choose to fill your days, though, New Orleans around Mardi Gras is sure to be a fantastic adventure!
10. Puerto Rico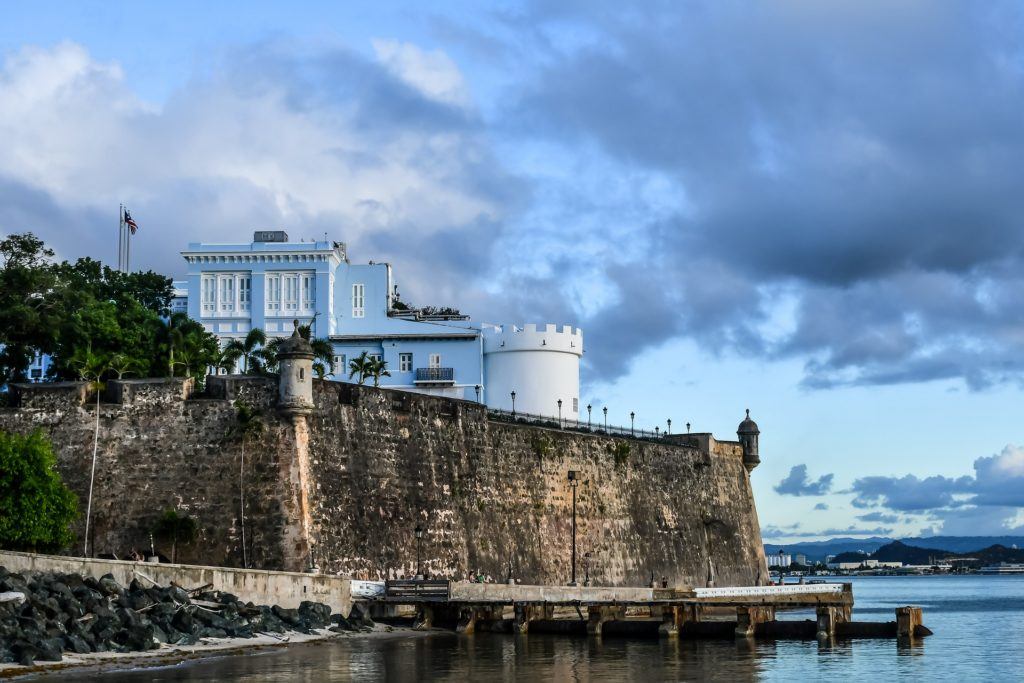 There's nothing like an island getaway to get you through the tail end of winter, and Puerto Rico makes a great option that's close to home for those coming from the continental US. You can spend days on end lounging on the warm beaches and snorkeling among the hundreds of species of fish.
That's not all that Puerto Rico has to offer, though. Stay in Old San Juan for a taste of history, hike to your heart's content in the lush El Yunque National Forest (a rainforest), and visit the glowing bioluminescent bays for awe-inspiring outdoor adventures. Enjoy fresh seafood, visit the Bacardi Rum Factory, or even take a day trip to a smaller neighboring island, like Culebra.
Whether you choose to relax and rejuvenate or dive head-first into the history and culture, you'll return home energized and looking forward to spring!
11. South Lake Tahoe, California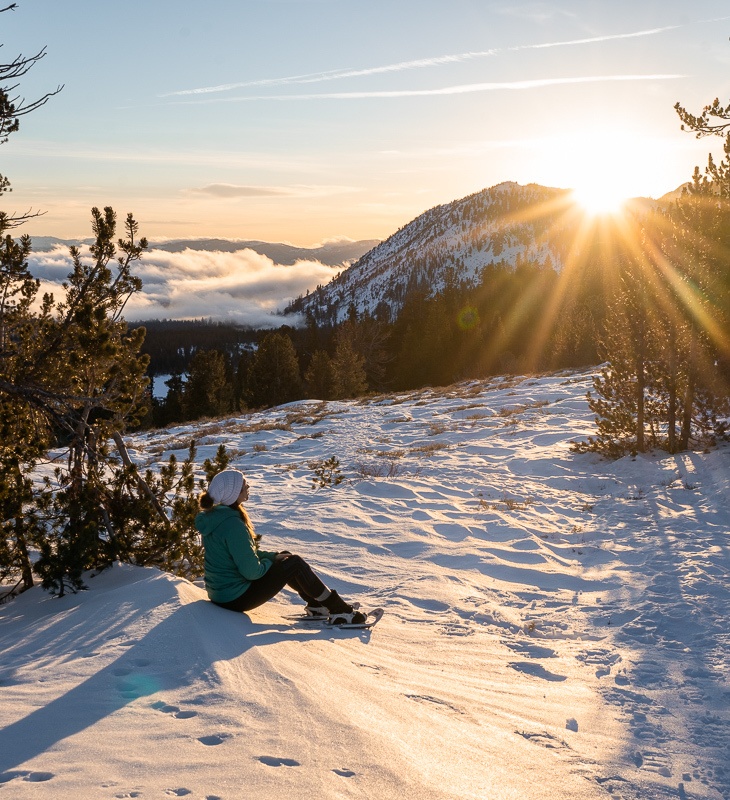 This winter sports hub is a snowy wonderland in February, with multiple ski resorts to choose from. If you're looking for a place to embrace the beauty of winter, this is it. From snowshoeing through forests to snowmobiling, sleigh riding, and more, there's plenty to do in South Lake Tahoe this month.
Perhaps the biggest perk is that you get to enjoy its wintry beauty without as many people around. The peak skiing season is in December and January; it tapers off by February, so it's a good time to escape the crowds. You might even be able to score a deal on accommodations too.
12. Costa Rica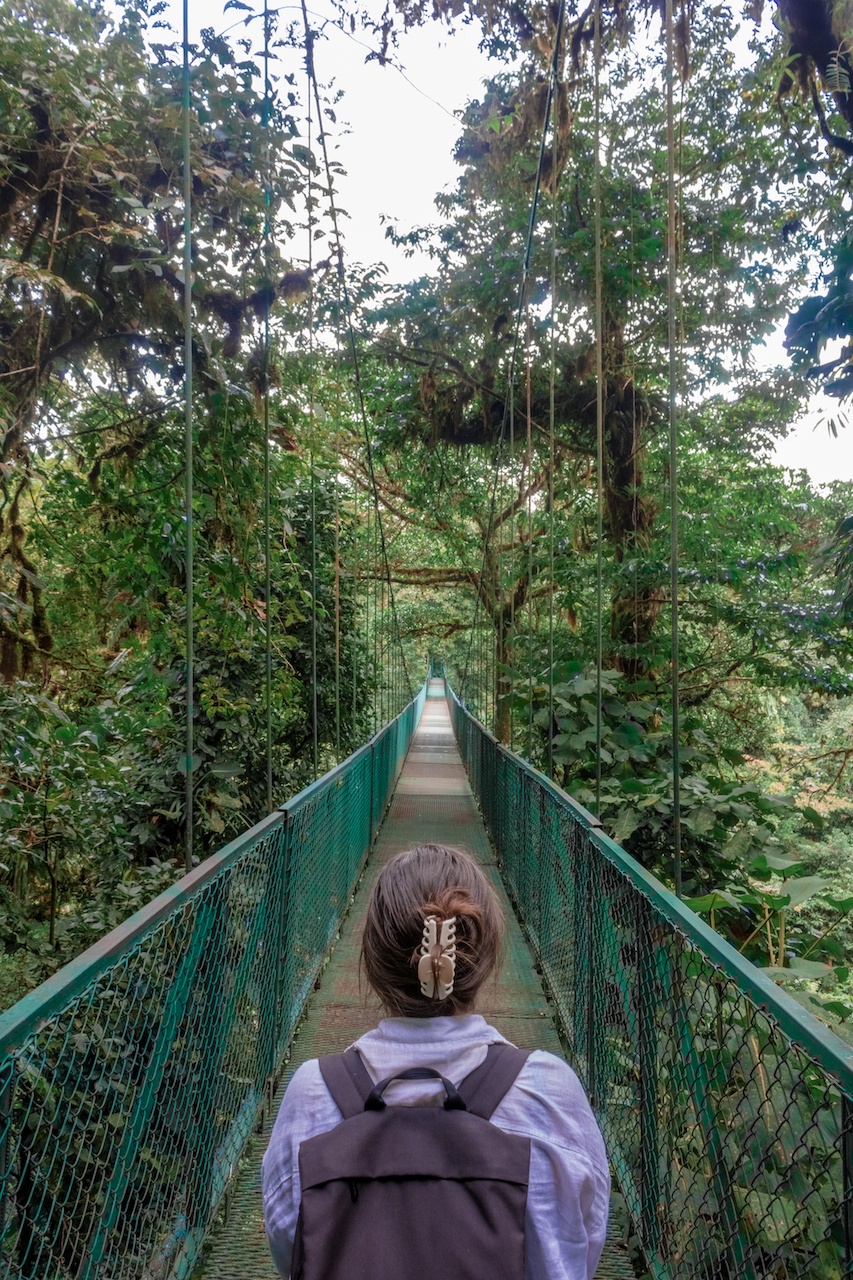 February is perhaps the best month to visit Costa Rica, because the weather is drier and cooler this time of year. Although this is still technically part of the peak season, it's not as crowded as December and January. It's also a stellar time to check out Costa Rica's beaches, cloud forests, hot springs, and epic national parks (my favorites are Tortuguero and Manuel Antonio).
If you're thinking of heading to Costa Rica this February, check out these itineraries, which include some of the best destinations.
13. Egypt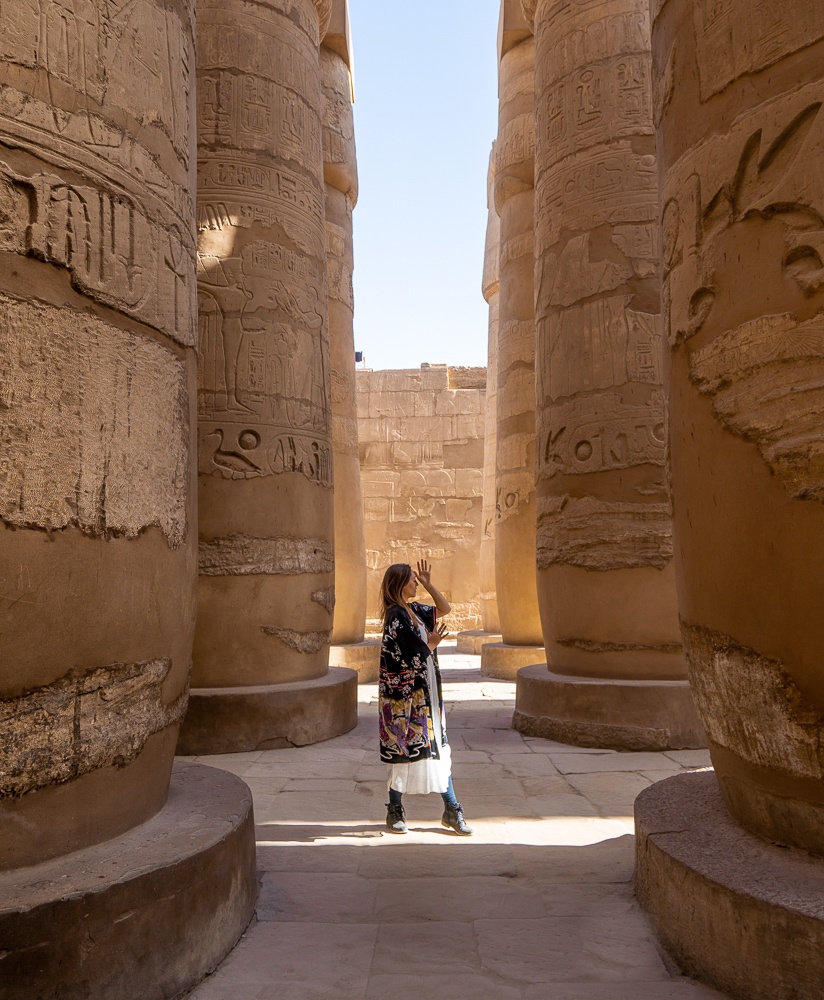 If you've been dreaming of visiting the iconic archaeological sites of Egypt but are turned off by the threat of excessive desert heat, February might be the best time to finally go. It's the second-coldest month of the year, and daytime temperatures hover around 75 degrees.
Hang out in Cairo to see the pyramids of Giza, then take a boat cruise on the Nile River. Another can't-miss activity perfect for the lovely weather this time of year is to take a hot-air balloon ride in Luxor, during which you'll see the Nile River and the Statue of Thebes from above.
14. Southern Thailand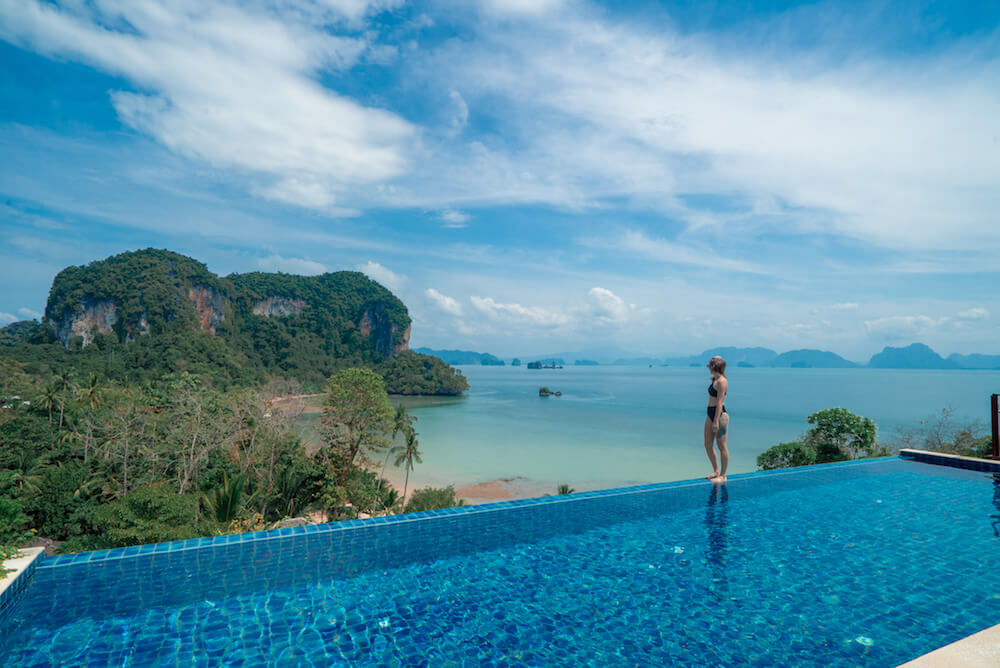 How's island-hopping in Thailand sound for your February getaway? As one of the driest and sunniest months of the year there, this is the ultimate time to get the most out of southern Thailand's gorgeous beaches.
Remember that you won't be the only one who knows that February has the best beach weather, so prepare for crowds. Although this is one of the most popular times to visit the area, there are ways to get to off-the-beaten-path places like Koh Yao Noi that are much more laid-back.
15. Rio de Janeiro, Brazil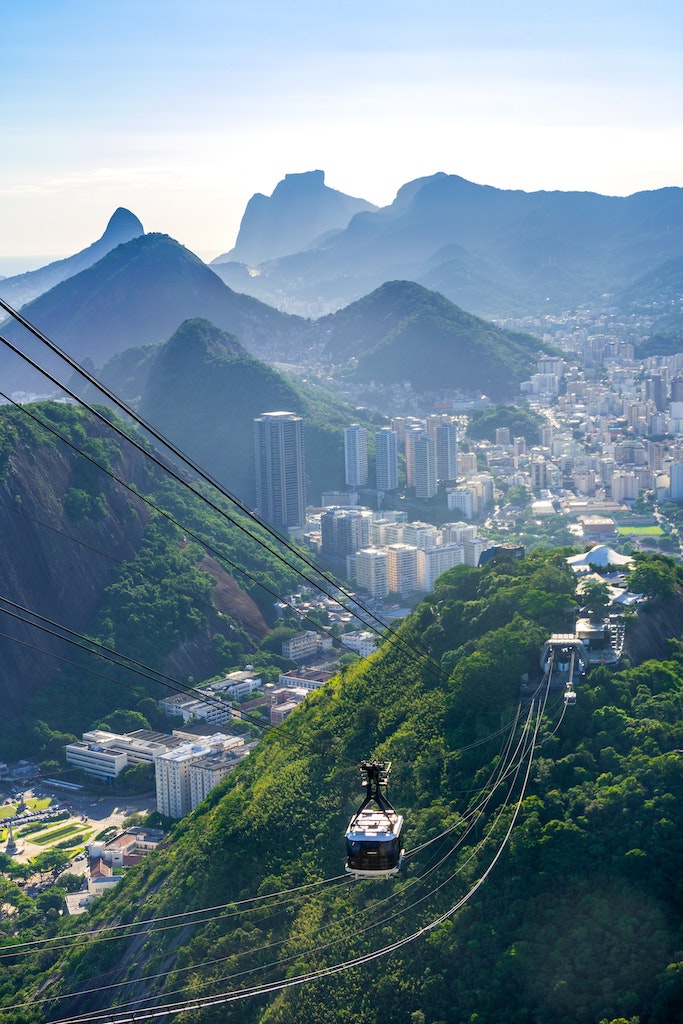 Going to Rio in February isn't for the faint of heart nor for travelers who want to escape crowds. Why? It's Carnaval time! Going to Carnaval in Brazil is a once-in-a-lifetime experience for those wishing to spend several days dancing in the streets with jubilant Brazilians in one of the most lively parties on earth. This year, Carnaval takes place February 17-25; most people stay for the entire festival, plus a few days before and after.
If you're up for some sightseeing, don't miss out on this epic tour of Rio's highlights.
16. Florence, Italy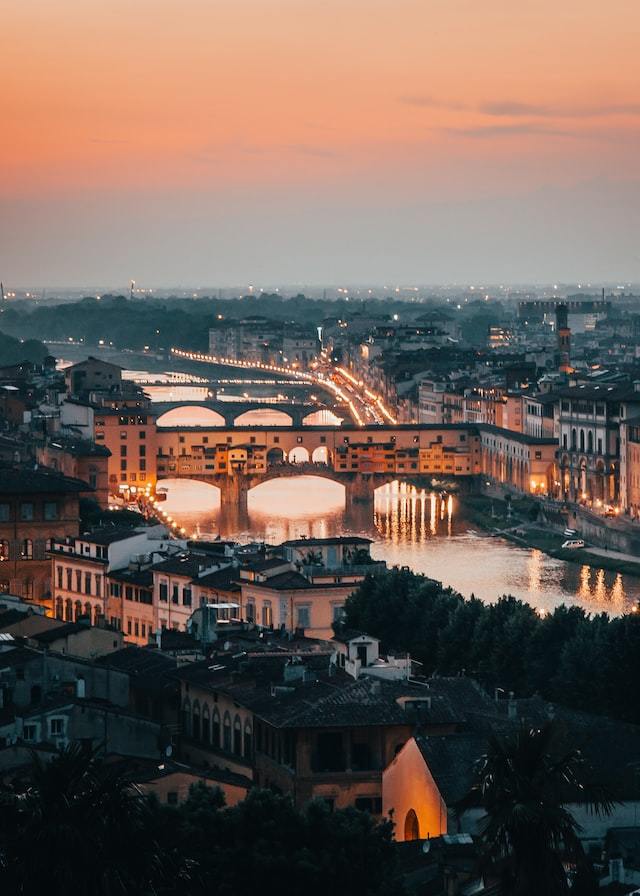 Most visitors flock to Tuscany during the summer months to enjoy gorgeous Italian landscapes in all their glory. But what if I told you that winter is secretly the best time to go? Florence can get packed with tourists in the summer, making it harder (and more expensive) to take advantage of the city's tranquility and charm. February, though, is perhaps the least crowded time to check out the museums, historical sites, and other attractions without bumping elbows with hoards of other visitors.
Mid-February also marks Italy's Carnaval season, with celebrations all over the country. Head to Viareggio, just a 90-minute drive from Florence, for one of the most impressive Carnaval parties you can imagine. Here you'll find elaborate papier-mâché floats in a parade so extravagant it'll be impossible to forget.
17. Buenos Aires, Argentina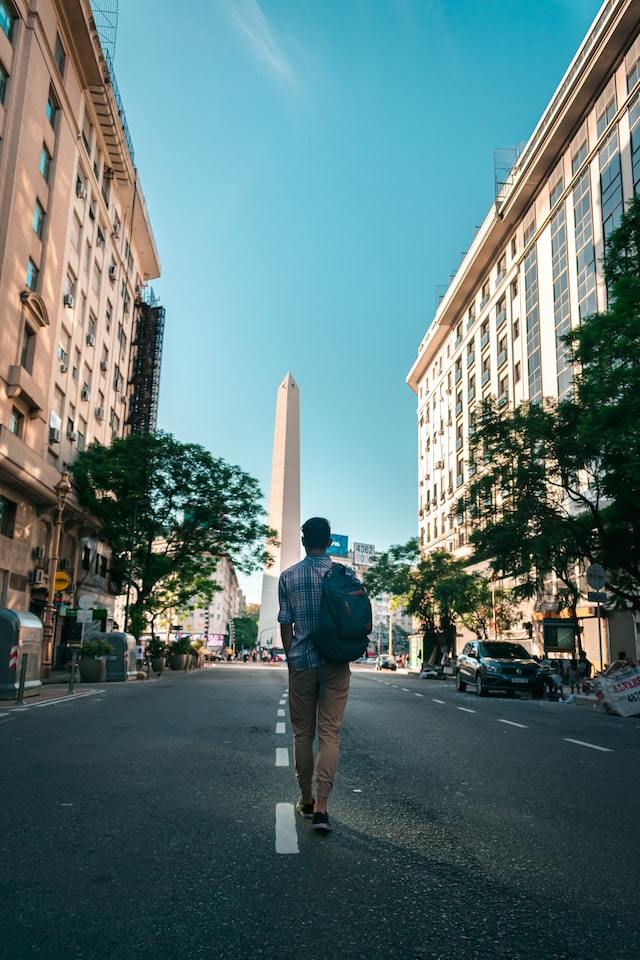 Summertime is in full swing in the Southern Hemisphere, and Buenos Aires is one of the most lively places to be this time of year. February kicks off Carnaval season in this South American metropolis, with celebrations throughout the city all month.
An exciting trip to BA this February is ideal for adventurous travelers who want to dive right into Argentinian culture and don't mind crowds. Since this is part of the peak tourist season, it can get rowdy during this time of year. However, it's also one of the best opportunities to experience a stellar Carnaval celebration. Tango, churrasco (Argentinian BBQ), and summertime fun await you in Buenos Aires!
18. Torres del Paine, Chile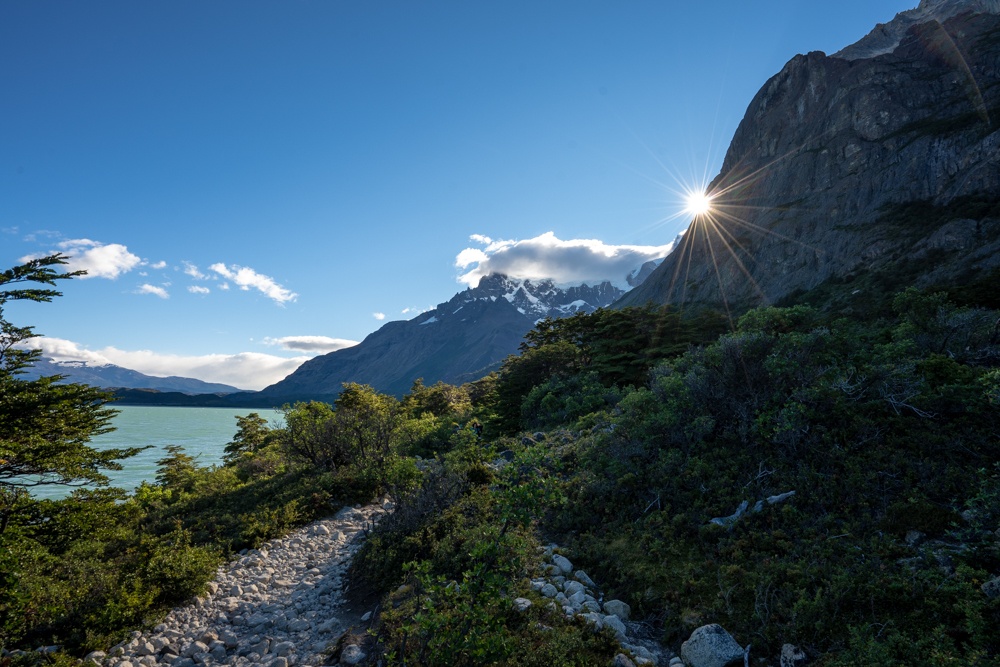 Speaking of summertime in the Southern Hemisphere, consider an astounding visit to Chilean Patagonia this February. Down for an epic outdoor adventure? This is the spot. Torres del Paine is one of the best areas to hike in Patagonia, with several trekking options and many starting points for your hike. No matter which trek you choose (you can use this post to evaluate your options), immaculate and seemingly untouched nature awaits you. From crystal-clear alpine lakes and dramatic cliffs to serene meadows and lush forests, one of the best things about Torres del Paine is the variety of landscapes.
Beyond the warm, sunny weather that February brings, this is a great time to visit because it's not as crowded as the uber-popular months of December and January. That means there's a good chance you'll be able to find plenty of moments of solitude during your hiking adventure, which makes the journey even sweeter.
19. New Zealand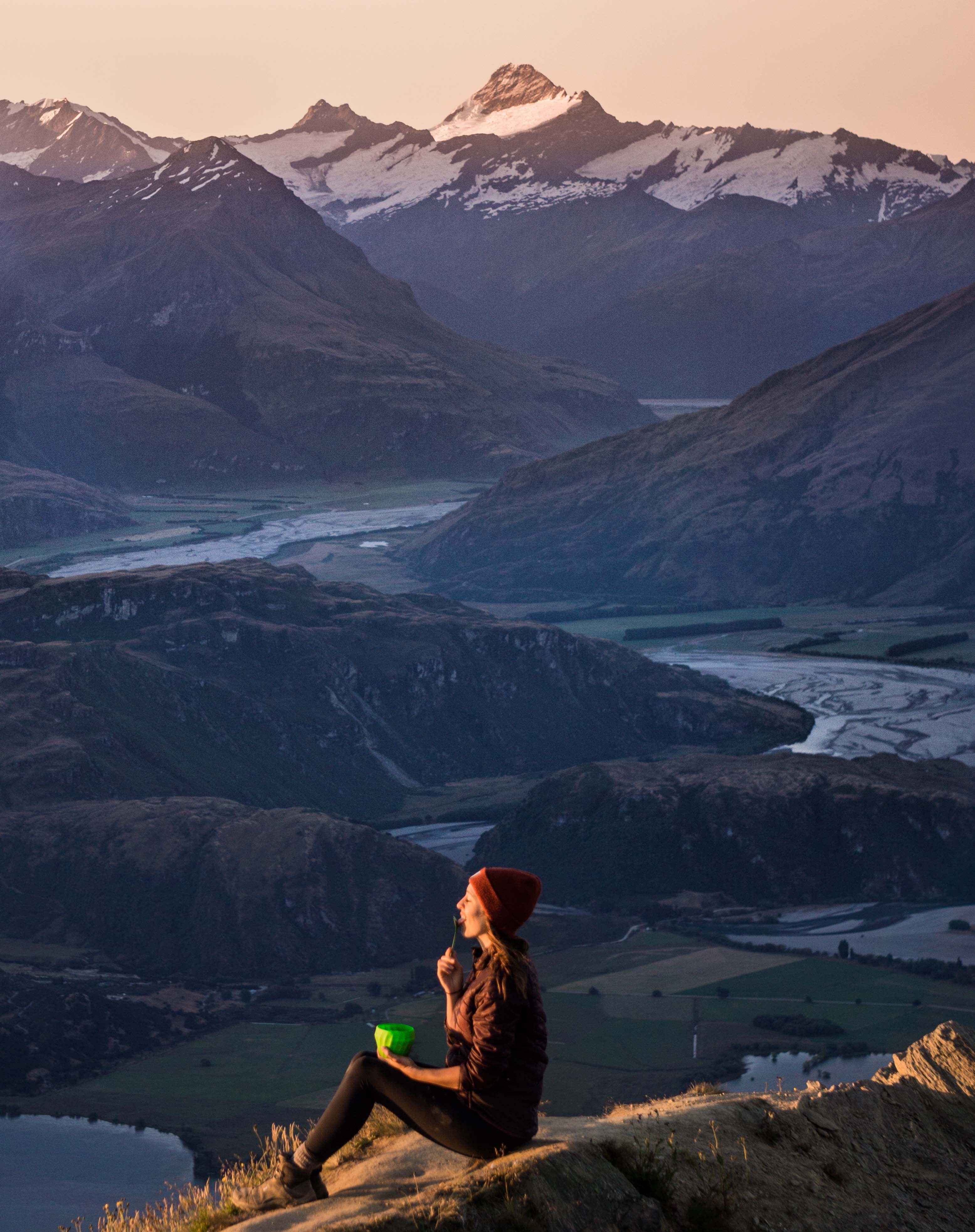 Visiting New Zealand is worth it any time of year, but February is a top contender for having the best weather. Considering that much of New Zealand's attractions are outdoors, the warmer temps and sunshine are worthy incentives, even if that means you'll be there during peak season. However, schools are back in session by mid-February, so you won't see as many domestic tourists as you would if you visit during December or January.
For some of the best hikes, head to South New Zealand, where winding trails will lead you to spectacular viewpoints, gorgeous lakes, and dense forests.
Start planning your trip with this New Zealand summer packing list!
20. Singapore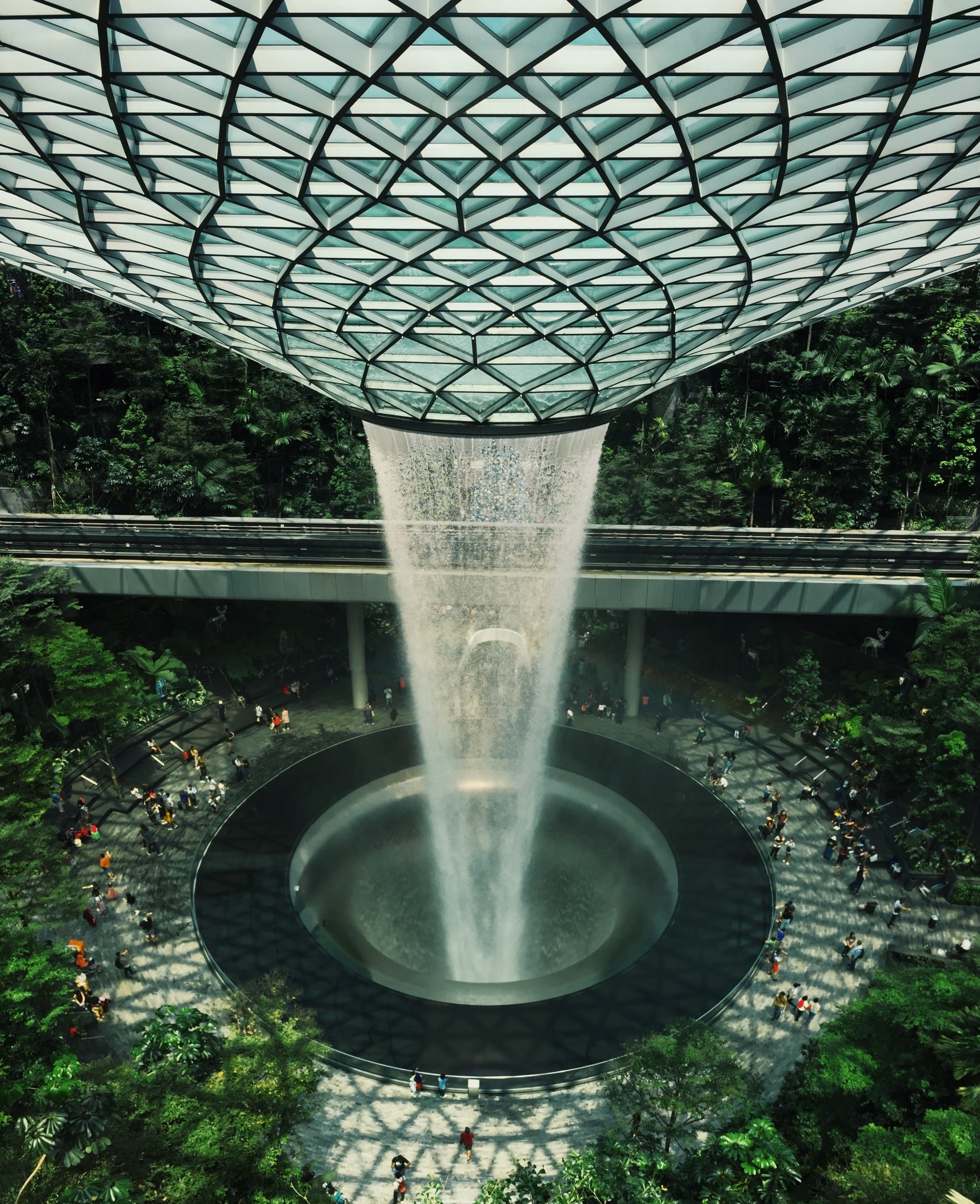 Singapore can be oppressively hot during most of the year, but February offers a break, making it one of the best months to visit. It's also less rainy this time of year, so it's ideal for checking out some of the city's outdoor attractions. From strolling through the Supertree Grove to frolicking above the branches at the Treetop Walk, you'll enjoy the balmy temperatures, breezes, and sunshine.
Singapore has a reputation for being ultra-expensive, which can be a turnoff for budget-conscious travelers. However, there are plenty of free things to do there, which can help offset the higher prices on accommodations. Plus, February isn't a very popular time to visit, so you might be able to score a deal on flights and hotels this time of year.
21. Zanzibar, Tanzania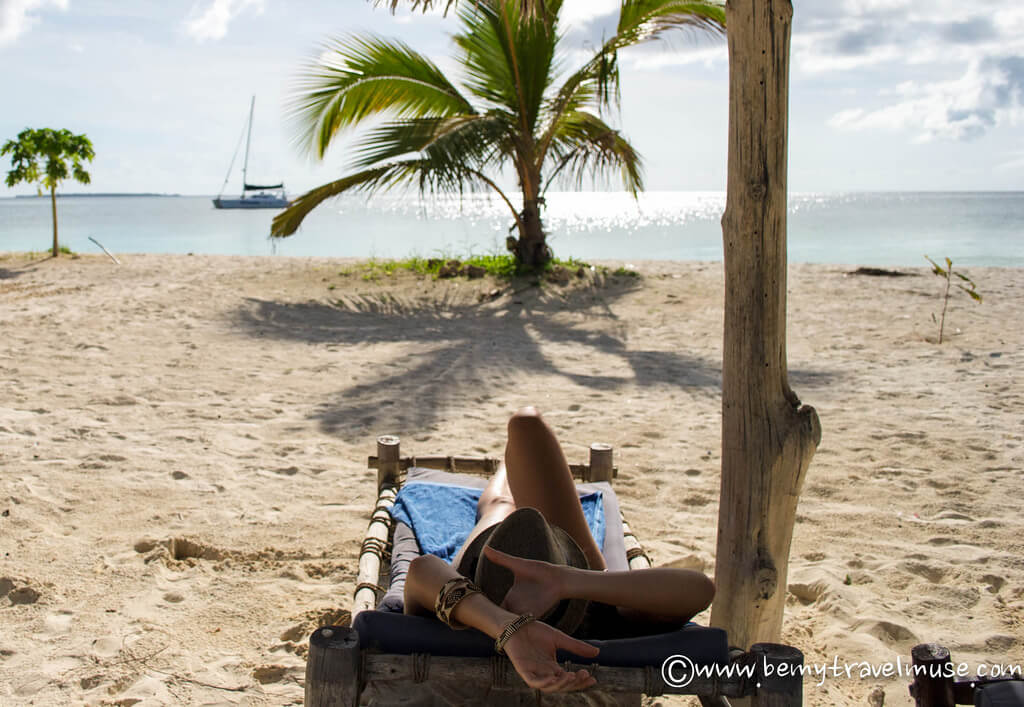 If you're looking for an unconventional beach vacation, this African island paradise is calling your name this February. Zanzibar is bursting with history, with a fascinating mix of Portuguese architecture and Arab decorations in Stone Town.
Though the island is a hotbed of culture and history, one can't deny that most people come for one thing: the beaches. Soft golden sand and crystalline waters characterize the shores here, as do the quintessential dhow boats that Eastern Africa is famous for.
February is the perfect time to enjoy Zanzibar, because the weather is on point, yet somehow it isn't the peak season for tourism. That means you get all the benefits of having optimal sunshine, little rain, and relatively few people around. Could you ask for anything better?
22. Senegal
Senegal has flown under your travel radar for far too long. Truthfully, most African countries typically do. If you love getting off the beaten path, this incredible country is waiting for you.
Senegal gets its cultural flavor from its vibrant music (featuring booming sabar drums), spicy food, jovial dances, and colorful art scene. It's also a hub for surfers who love the incredible waves.
Although the coast sees dust storms periodically during February, the weather is typically calm and cool. Many adventurous visitors love coming this time of year to explore Niokolo-Koba National Park to catch a glimpse of the wildlife, while others stick to Dakar and the Saloum Peninsula for a beachy vacation.
23. Vietnam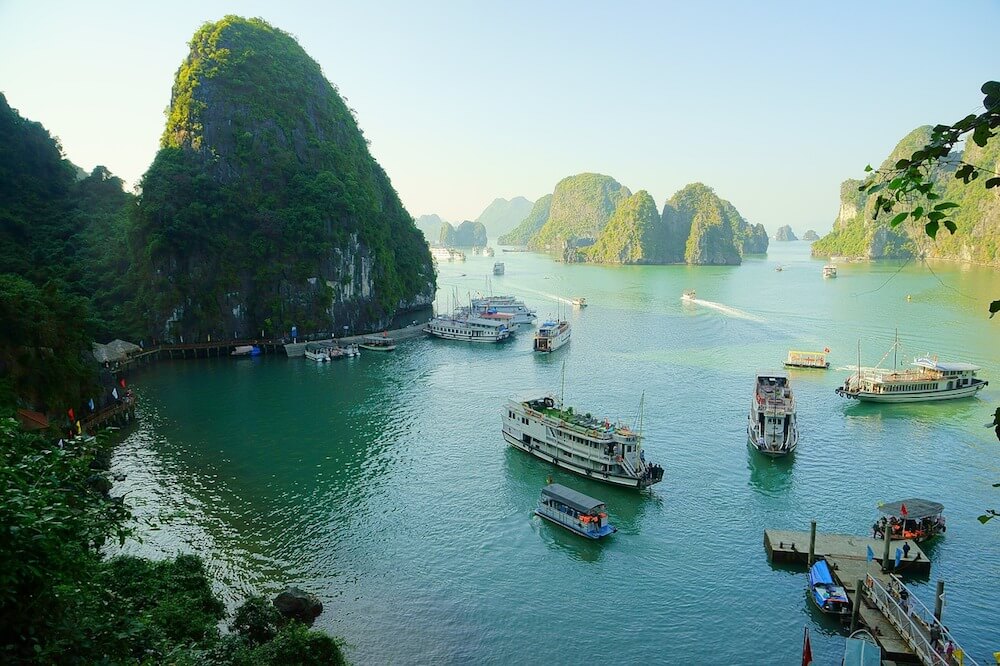 Dry, sunny, yet mild weather will greet you in Vietnam this February, making it one of the best times to visit this Southeast Asian country. Though it's most famous for being a backpacker's paradise, Vietnam has something to offer everyone, from budget to luxury travelers.
Although this is one of the most popular times of year to visit, it might be worth it because the end of January and early February marks Tet, aka Vietnamese New Year. All month long, you can find celebrations, big and small, throughout the country. These festivities are lively, with parades, feasts, and street festivals fit for anyone excited to dive into the local culture.
24. Great Sand Dunes National Park and Preserve, Colorado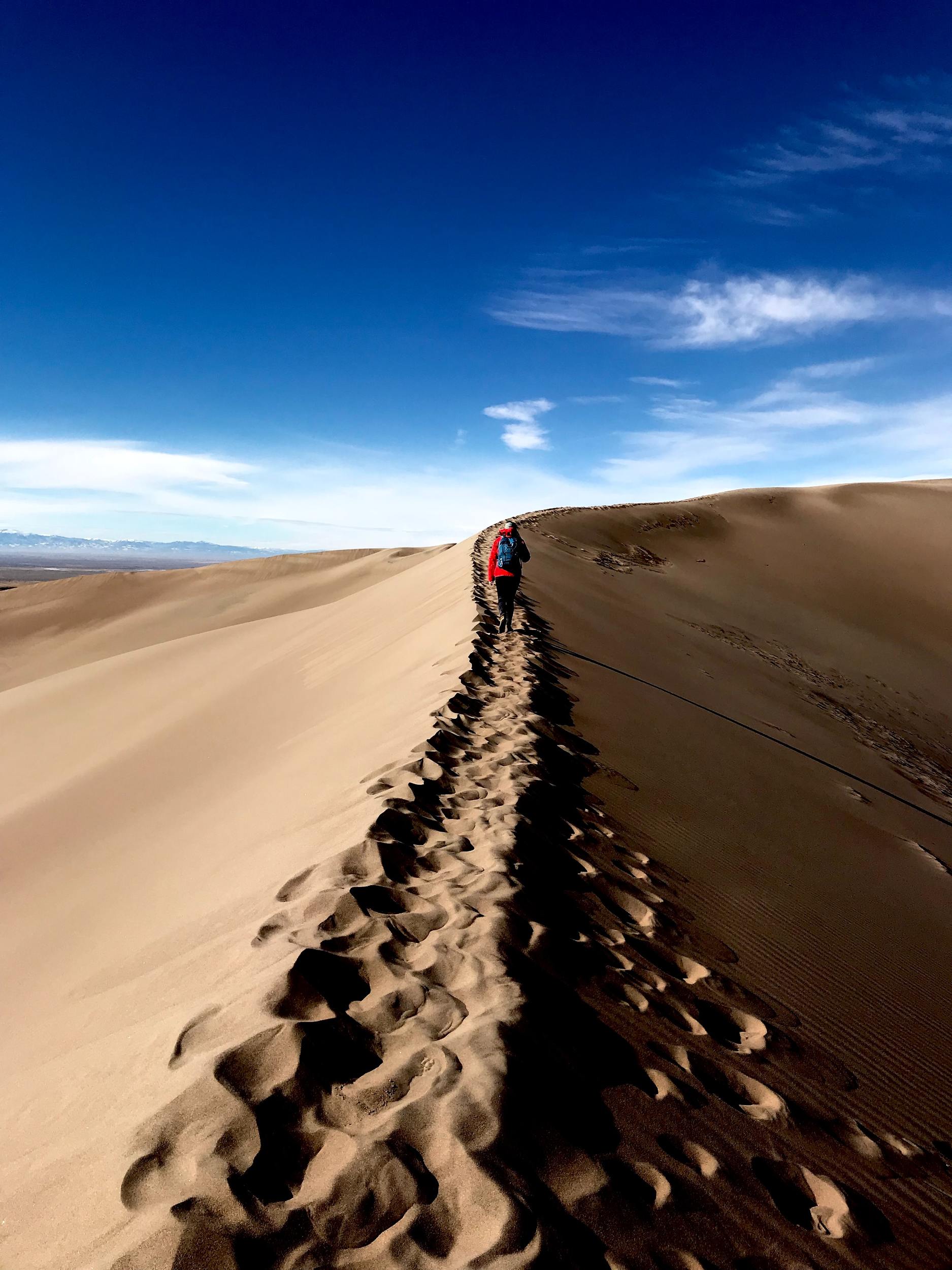 If you thought February in the US was all about fresh powder and ski lifts, think again! Great Sand Dunes National Park and Preserve in Colorado has the tallest sand dunes in North America, and although February is one of the coldest months here, it's still a great time to explore them. Plus, it's the low season, so there's a good chance you'll have the place almost entirely to yourself. The area's International Dark Sky Park distinction and spectacular night sky are the icing on the cake.
In February, it typically snows about once per week, but it usually melts quickly because of how hot the dunes are. Bring plenty of layers and sun protection, as the rays bouncing off the sand can be harsh. Great Sand Dunes National Park and Preserve also makes the best addition to any Colorado road trip!
25. Stowe, Vermont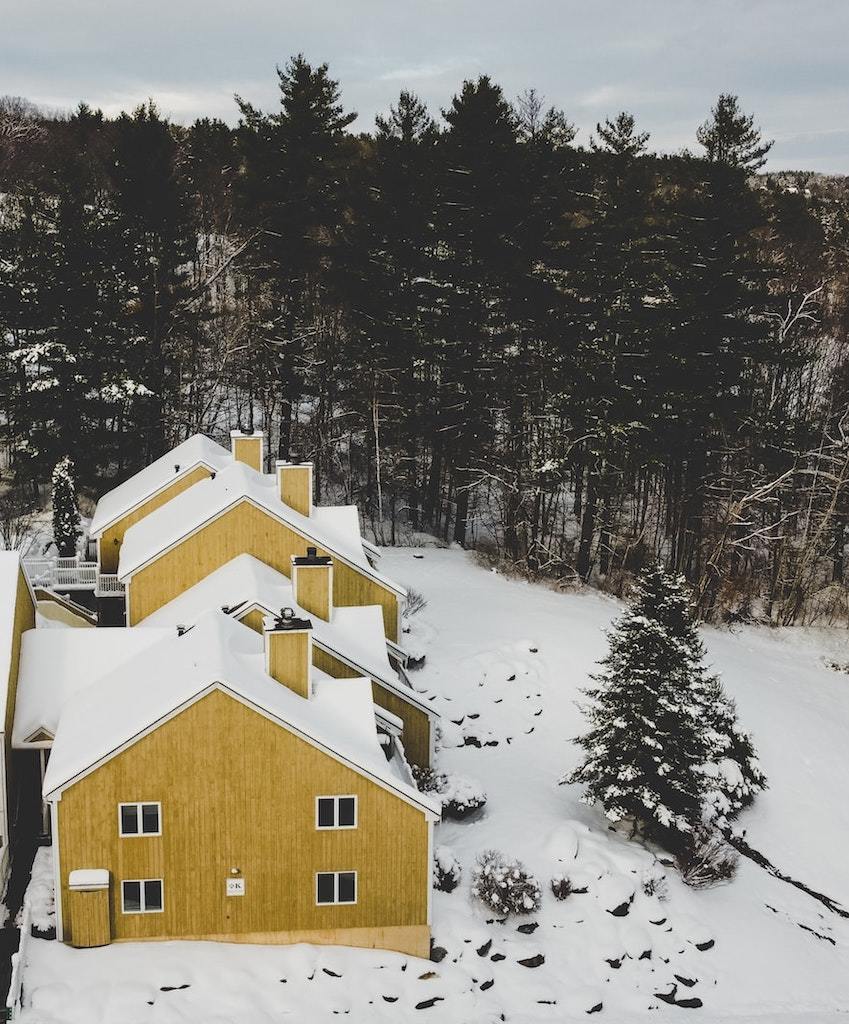 For travelers who are excited to embrace winter, there are few places better than Stowe. There are 22 ski resorts in Vermont, all of which are either in Stowe or just a short drive away. That means you can spend your days enjoying the fresh powder skiing, snowboarding, snowshoeing, snowmobiling, and more.
February temperatures are frigid, so pack plenty of layers if you're hitting the slopes. A benefit of visiting Stowe in February, though, is that there are far fewer visitors compared to the bustling months of December and January, making it the optimal time to visit.
***
Whatever you're seeking, be it sun or snow or something in between, February is a fantastic month to travel the world. As a bonus, it's low season in many places, between the holiday rush and spring break. Happy exploration!