Top Firearm Attachments That Can Enhance Your Shooting Experience
Firearm attachments have become an integral part of modern shooting sports and self-defense. These innovative accessories can significantly enhance accuracy, control, and overall shooting experience. Whether you're a competitive shooter, a law enforcement professional, or a responsible firearm owner, selecting the right attachments can make a world of difference in how you handle your weapon. Here, we'll discuss some of the top firearm attachments that can elevate your shooting prowess.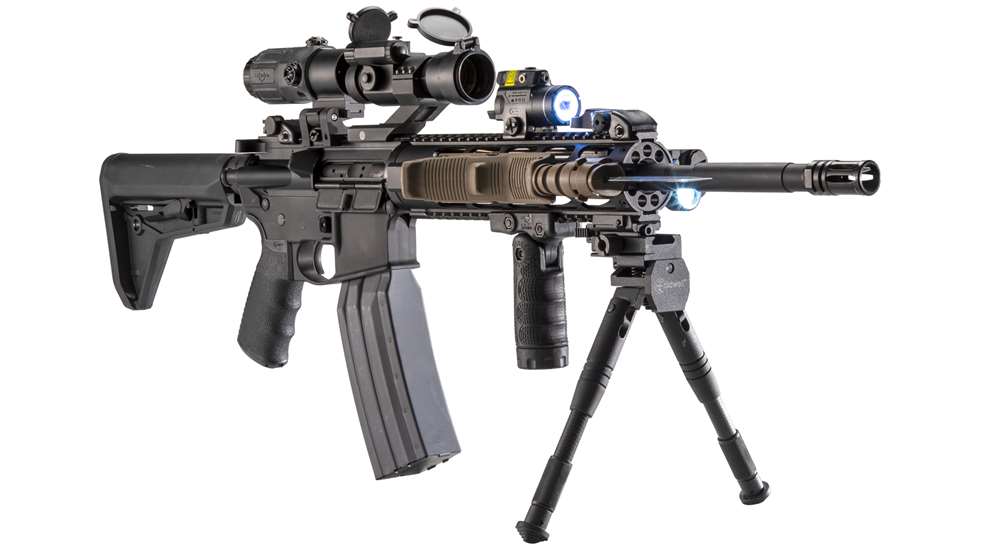 1. Red Dot Sights
Red dot sights are popular optics that provide a clear aiming point through an illuminated red dot or reticle. They eliminate the need to align front and rear sights, allowing for faster target acquisition and improved accuracy, especially in dynamic shooting scenarios. Red dot sights are highly versatile and suitable for a wide range of firearms, from pistols to rifles and shotguns.
2. Tactical Flashlights
Tactical flashlights are essential attachments for low-light shooting situations and home defense. They not only illuminate your target but also help you identify potential threats in the dark. Modern tactical flashlights often feature strobe modes for disorienting attackers, enhancing your personal safety. Look for models with durable construction and adjustable brightness settings.
3. Foregrips and Handstops
Foregrips and handstops are accessories that enhance firearm control and stability. A foregrip is typically mounted under the barrel or handguard of rifles and shotguns, providing a comfortable and consistent grip for better recoil management and accuracy. Handstops are smaller attachments that prevent your hand from sliding too far forward on the weapon, ensuring consistent hand placement and control.
4. Compensators and Muzzle Brakes
Compensators and muzzle brakes are muzzle devices designed to mitigate recoil and muzzle rise. These attachments redirect gases generated by the fired cartridge, reducing the upward movement of the firearm during recoil. This leads to faster follow-up shots and improved overall accuracy, especially in rapid-fire scenarios. It's important to choose a muzzle device that suits your specific firearm and shooting style.
5. Suppressors
Suppressors, also known as silencers, are attachments that reduce the noise and muzzle flash produced by firing a round. While suppressors are often associated with stealth operations, they also have practical applications for reducing noise pollution and improving shooting comfort. Suppressors can make shooting more enjoyable, as they decrease the perceived recoil and noise, making it easier to focus on accuracy.
6. Pistol Stabilizing Braces
Pistol stabilizing braces are designed to be attached to the rear of a pistol, providing additional support and stability when shooting one-handed. They can help improve accuracy and control, especially with compact handguns. Some stabilizing braces even have adjustable length and additional features, making them versatile tools for both self-defense and sport shooting.
7. Magnifiers for Magnified Optics
If you use magnified optics like scopes on your rifles, a magnifier can be a valuable attachment. Magnifiers are mounted behind the optic and allow for quick transition between magnified and non-magnified views. This is particularly useful when engaging targets at different distances, providing flexibility without the need to swap out optics. Now you can buy rifle scopes online from Palmetto State Armory.
Conclusion
Investing in the right firearm attachments can significantly enhance your shooting experience, whether you're a casual shooter or a professional. Each attachment serves a specific purpose, from improving accuracy and recoil control to enhancing target acquisition and low-light performance. When considering attachments, it's essential to choose those that align with your shooting style, firearm type, and intended use. By selecting the right attachments, you can unlock your firearm's full potential and enjoy a more satisfying and effective shooting experience. Remember to follow all laws and regulations related to firearm attachments in your jurisdiction.