Will's Vegan Sandals Review / WVSport Active Sandals / Will's Vegan Store
A deep dive into the Wills Vegan WVSport Active Sandals review and how they held up in the field, after months of testing
---
I'm a BIG fan of my Wills waterproof hiking boots, so when the summer swang around I was eager to get my hands on the Wills Vegan Store Sport Sandals. I thought if I love the boots, the sandals must be the summer equivalent.
And boy I wasn't wrong.
I've stomped about in these sandals through streams, up sand dunes, down gravel tracks and cycled many off-road miles. They've accompanied me on week-long adventures and warm weather strolls, from early to mid-summer and they've not disappointed.
Straight out of the box, these sandals have been my staple shoe this summer whatever I've been getting up to and I can safely say I've put them through their paces.
Read on for a deep dive into how these sandals hold up in the field and whether they're up for outdoor adventures.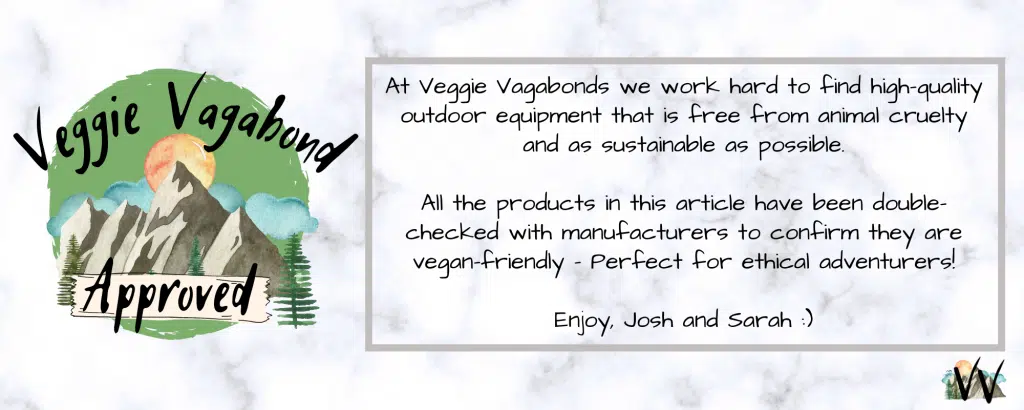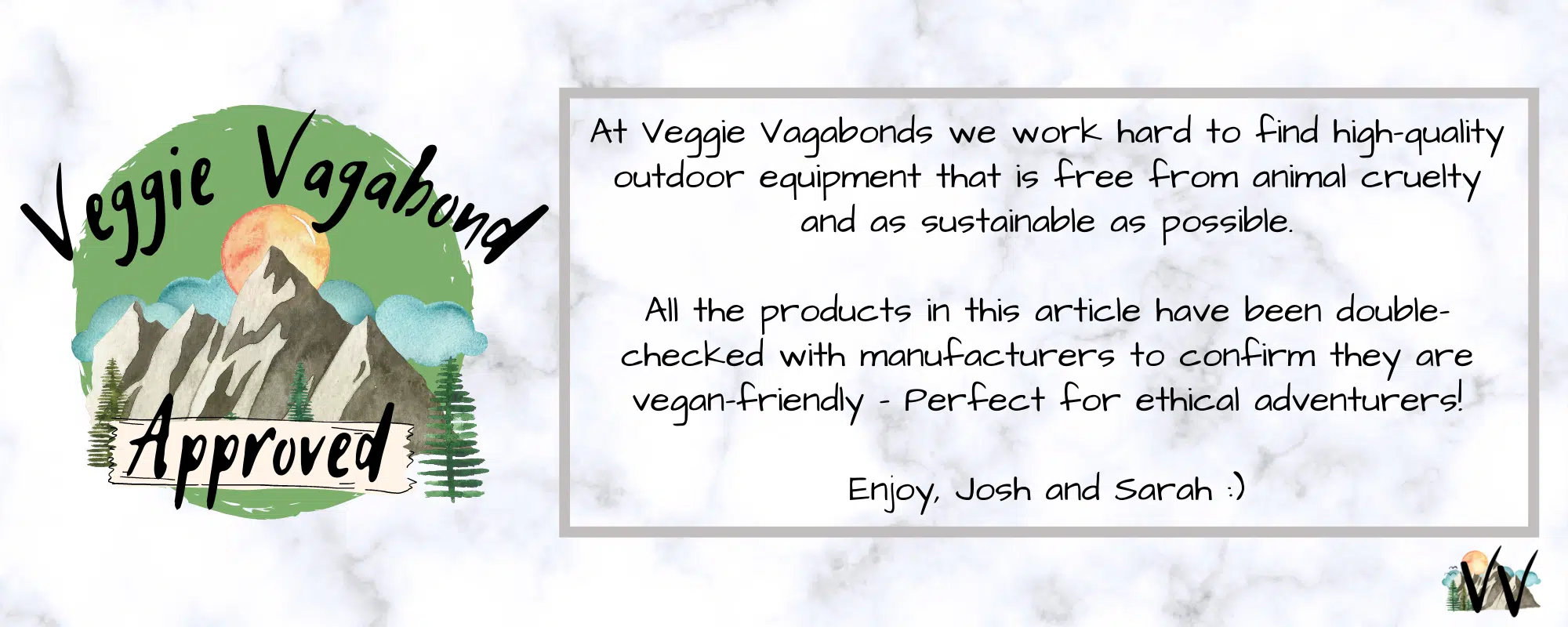 This product was sent to us to review by the manufacturer but the thoughts and opinions are completely our own. This article may also contain affiliate links.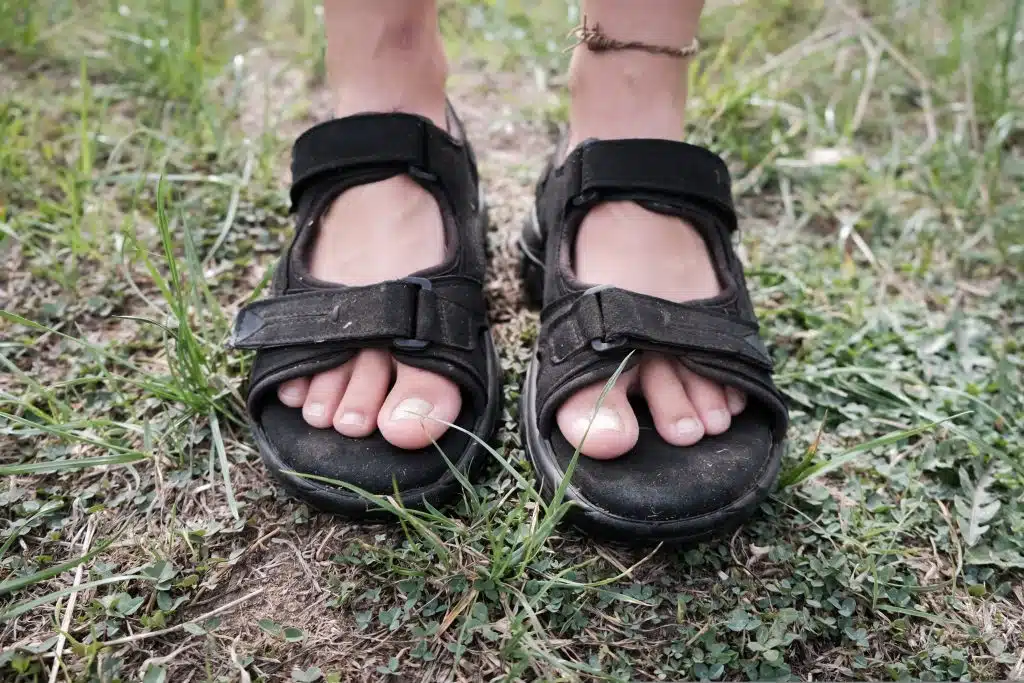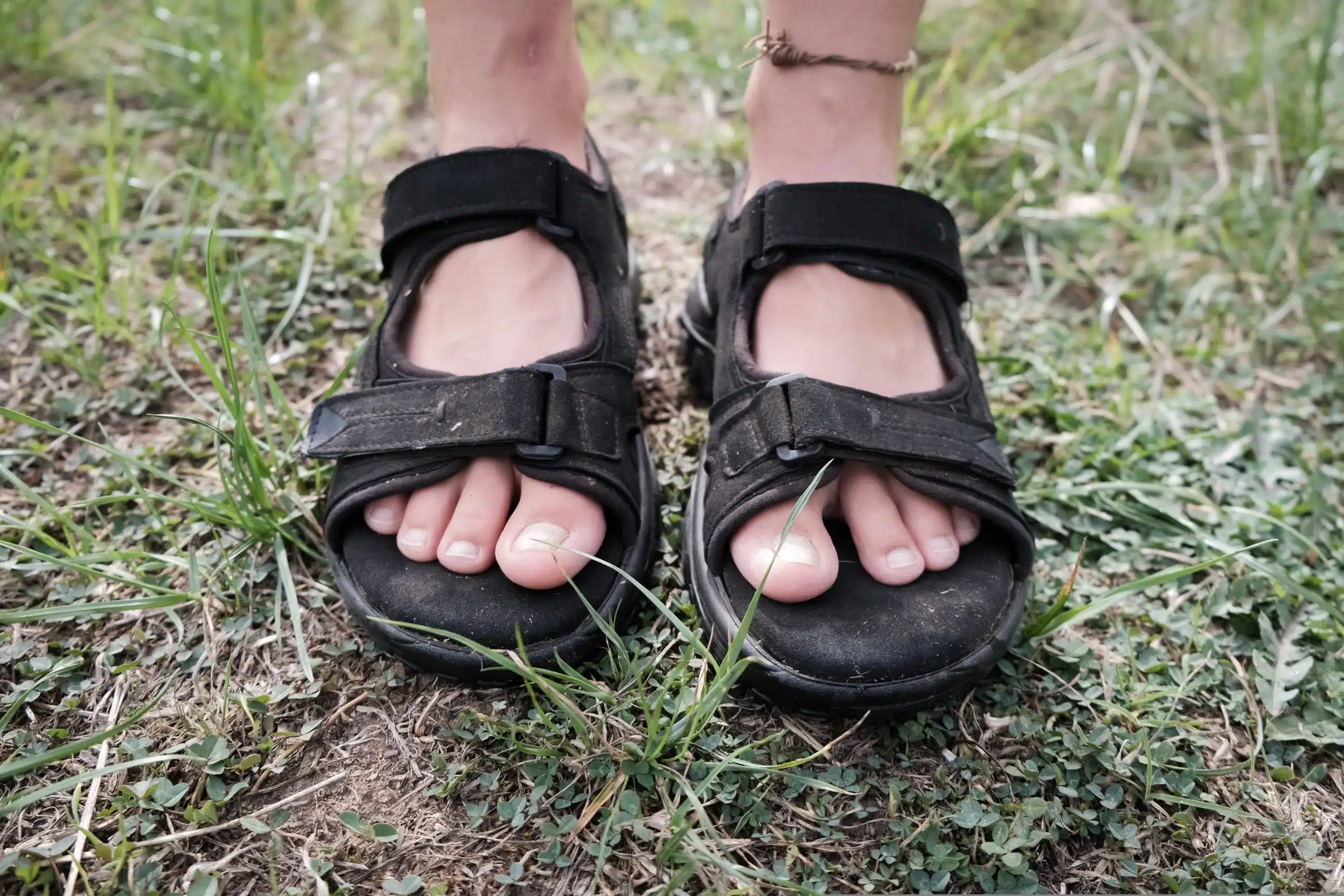 Wills WVSport Vegan Hiking Sandals in a Nutshell
Intended use – summer adventures getting wet, salty, sandy and dirty
Weight – 900 grams
Width – Wills Vegan Store shoes run wide to give your feet space to swell in the heat
Lug depth – ranges from 0.25cm – 1cm
Sole – lightweight rubber injected Vibram outsole
What Do They Say on the Box?
Designed for off-road adventures, lazy beach days and stomps around the park. WIlls have designed these shoes to go with you wherever the summer takes you as they can get wet, salty, mucky and sandy all whilst holding their own.
Wills Vegan Store likens wearing them to a comfy pair of trainers, with their lightweight rubber injected Vibram sole, comfort and flex.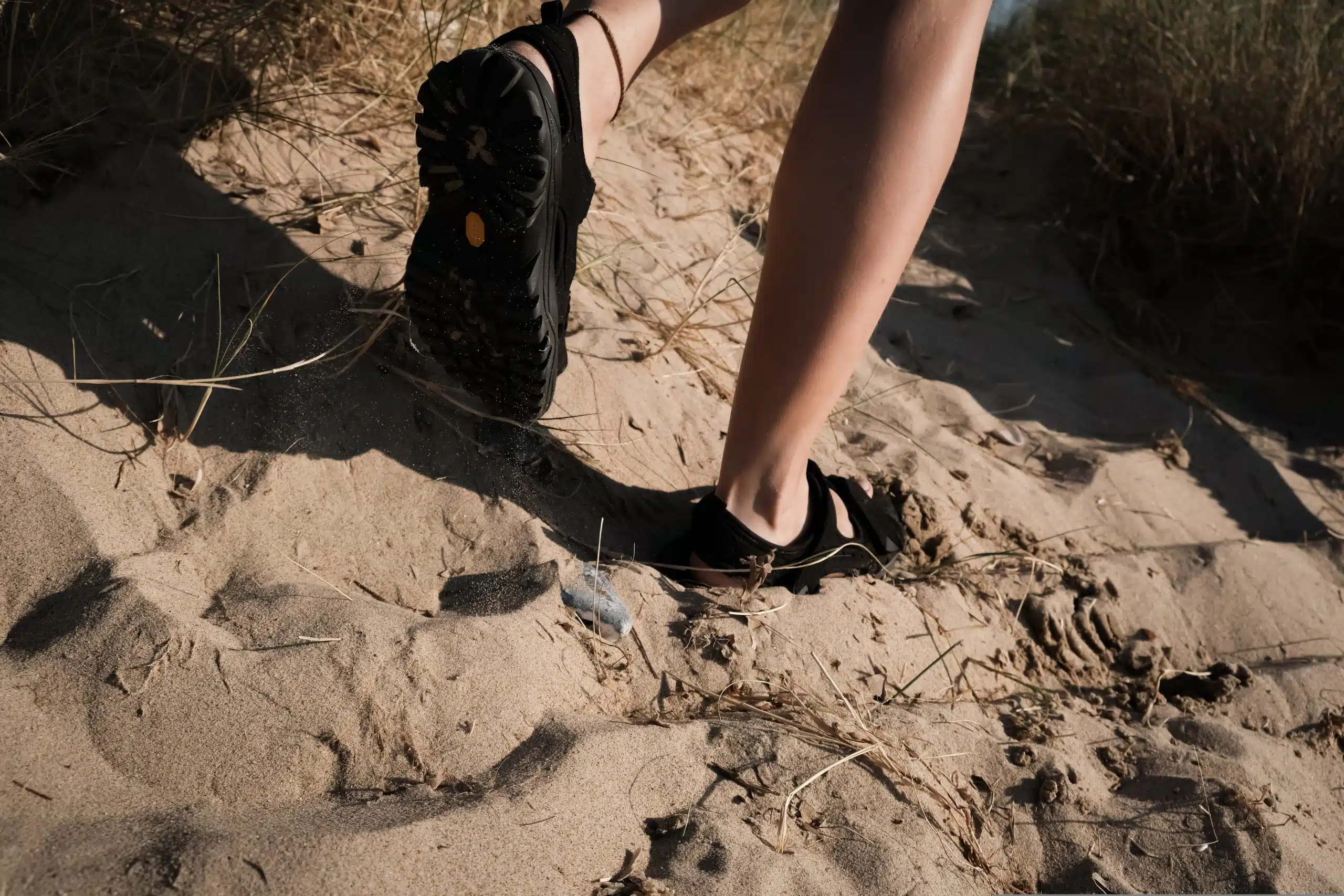 ---
Want more vegan gear and guides to help you make the most of your time outside? Sign up for our newsletter to get our latest articles first
---
How I Tested these Will's Vegan Sandals
From early to late summer I've been putting these sandals to the test over a variety of terrains and activities. I've worn them for casual walks and taken them away as my only pair of shoes for week-long adventures.
They've been used for sandy walks, dusty bikepacking trips and off-road hikes. In the process, these sandals have gotten muddy, sandy, wet and sweaty. Definitely enough to put them to the test.
Field Results for Will's WVSport Active Sandals Review
Grip and Traction 4/5
For outdoor shoes, this is one of the most important features. Whether it's sandals or winter boots, the ability to grip the terrain underfoot can be the difference between a successful or failed trip. That said, the Wills vegan hiking sandals performed well in a variety of environments.
The outsole to ground contact is great on wet and smooth surfaces like rocks, logs and wooden panels. The Vibram sole and thick lugs also offer good grip on thick mud when walking through some boggy marshes.
The plush footbed offers immense comfort but can be slippery when wet if the shoes aren't fastened fully. When walking through streams or submerging the sandals, I had to fasten them tighter than usual to stop my foot from slipping. This is to be expected for sandals, so just ensuring they're a little tighter will help to stop your foot sliding in the shoe.
Comfort 5/5
I racked my brains for this one because giving something top marks, I think really needs to be justified. But I really can't fault these outdoor sandals when it comes to comfort.
Straight out of the box they felt comfortable with no rubbing at all, which is super rare for a new pair of shoes. Even wearing them all day long and using them as my only pair of shoes for week-long trips camping, hiking and biking, they've been immensely comfortable.
The fake suede material is soft but not too sweaty in the heat and because it's smooth didn't cause any friction. The straps are padded and I've had no rubbing whether wearing them tighter or looser.
These are one of the most comfortable pairs of hiking sandals I've owned and continue to be over the months I've tested them.
Stability 3.5/5
Overall the stability on the Wills sport sandals was good but the design lends more to comfort than stability.
The soft and plush footbed means that when wet my foot had a tendency to slide around a bit, which made my footing a little uneasy on steep terrain. The soft nature of the shoe means it's not very stiff, which comes at the cost of some stability.
The strapping system offers space for movement, making the shoes comfortable but a little lacking in stability compared to stiffer outdoor sandals.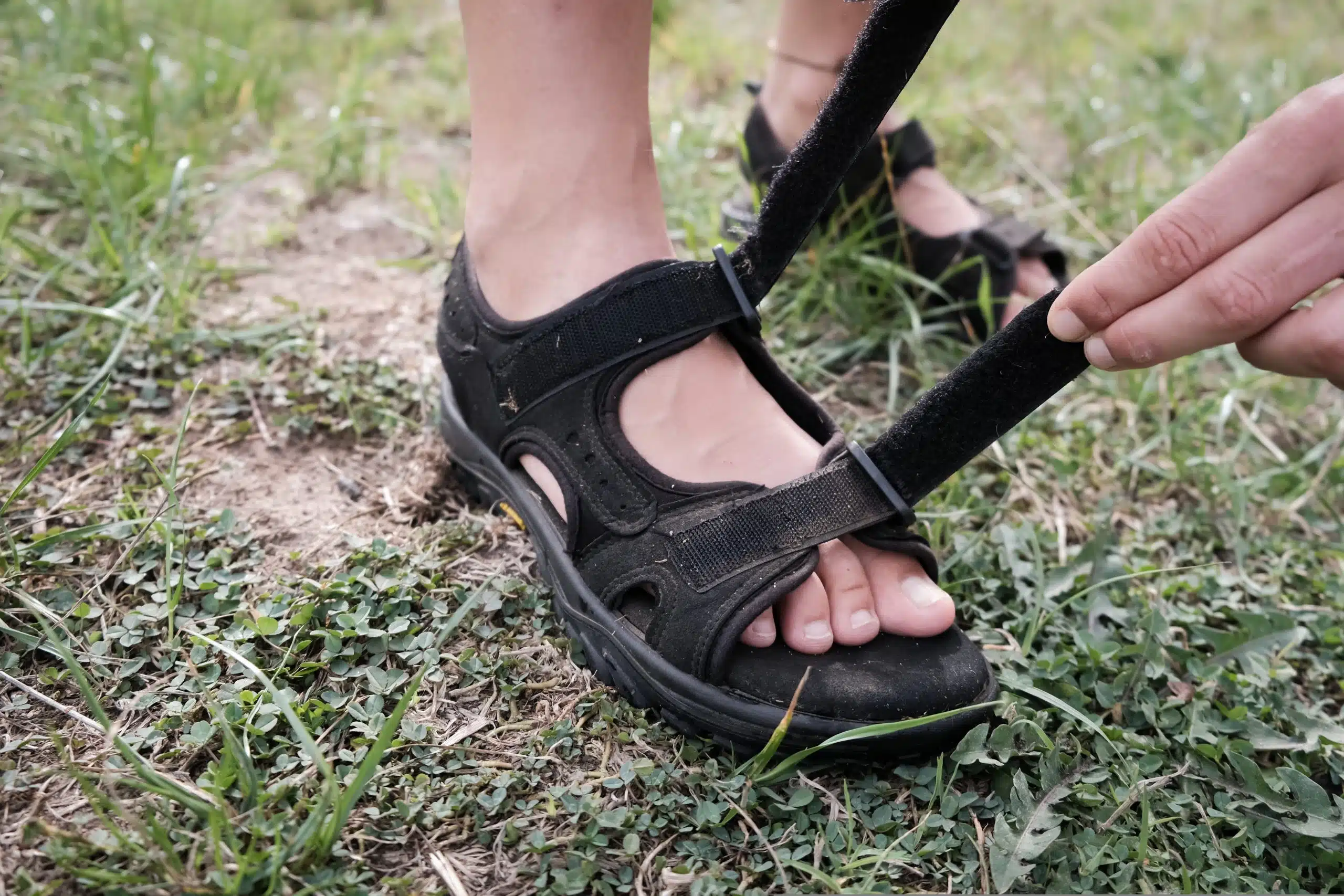 Adjustability 3.5/5
On the Wills Vegan Store website, it states the sandals have a three-strap system. However, they only have two, one strap across the front of the ankle and another across the forefoot. I've seen this commented on in other places, so I think this is how the shoes are intended to be and the information on the website is a typo perhaps.
With that said, the two-strap system allows the shoes to be adjusted to fit your foot and altered in the heat or with socks. If after this point they don't fit, there isn't much you can do.
The smallest size they come in for women is a UK size 6/ EU size 39 and the largest is a UK size 8/ EU size 42. This is a more limited range for Wills compared to their other sandals and activewear range.
The straps are easy to adjust on the move, which is handy for temperature and terrain changes. But they do lack the customizability of other active sandals on the market.
Versatility 4/5
I've used these Will's sandals hiking, biking and for casual use and found them to be incredibly versatile.
For walking over varied terrains from gravel, sand, rocks and tarmac they had great comfort and grip. The footbed can become slippy when wet, which can make them loose traction on steep terrain.
When cycling I've found they've gripped the pedals well, which some sandals have struggled to do. Even on some rugged terrains, these sandals have grasped the pedals with no toe clips used.
Overall a versatile sandal but I wouldn't recommend them for technical terrains as the thick sole doesn't offer much sensitivity underfoot. Plus, you can lose confidence with your footing on steep terrain and when they're wet.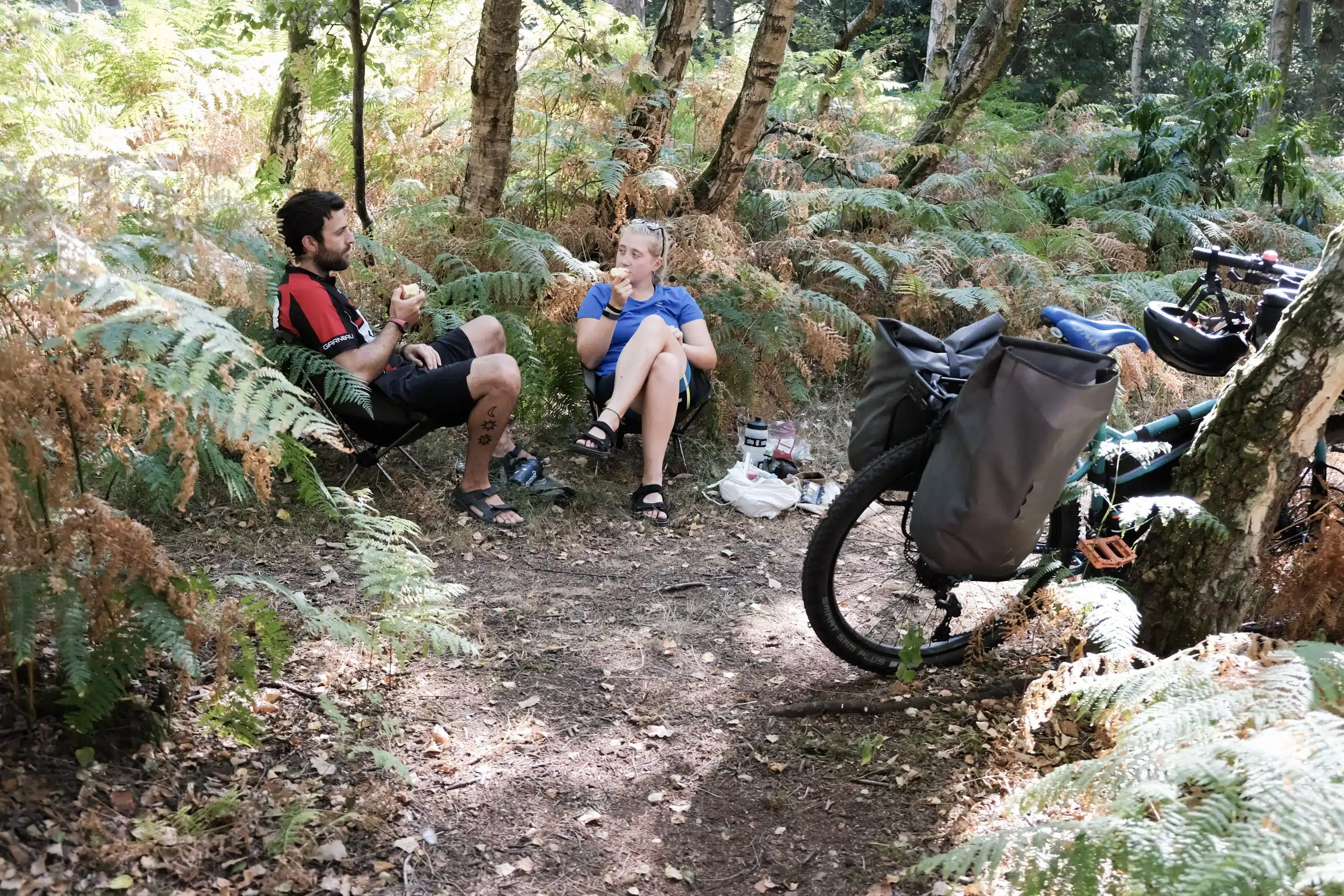 ---
---
Durability and Care 4/5
Wills website says these sandals are built to last for miles and miles year after year, for wherever you want to go and however you want to do it. After months of testing, I have to say I agree.
They've held their own and shown no signs of wear across the miles and terrains they've accompanied me.
Will's Vegan Store says you can easily clean your sandal by brushing them or, putting them on a light spin 30-degree wash. So far I've not had to clean them at all as they shed muck and dust easily.
Extras 4/5
Easy and versatile 4/5 – One thing that's impressed me is that these shoes are easy to get on and off in a hurry. Whether you're stumbling out of the tent in the middle of the night to pee, or slipping them on and off at the beach, they're easy to get on and fasten.
Looks 3.5/5 – I really love how these sandals look, they're stylish and practical. They come in black or brown suede which, is likely to go with most items but doesn't offer much variety.
Vegan, Ethical and Green 5/5
When it comes to being ethical and green, Will's Vegan Store comes top of the pile. They're a 100% vegan company creating carbon-neutral certified products.
All their products are made in a photovoltaic plant, which means 70% of their power comes from solar energy. They also have their own Charter of Human Responsibilities to ensure their worker's rights are protected.
As a company, items are delivered in recyclable packaging and their returns process is carbon-neutral. All in all, these are definitely some super sustainable sandals and a 5 out of 5 from us!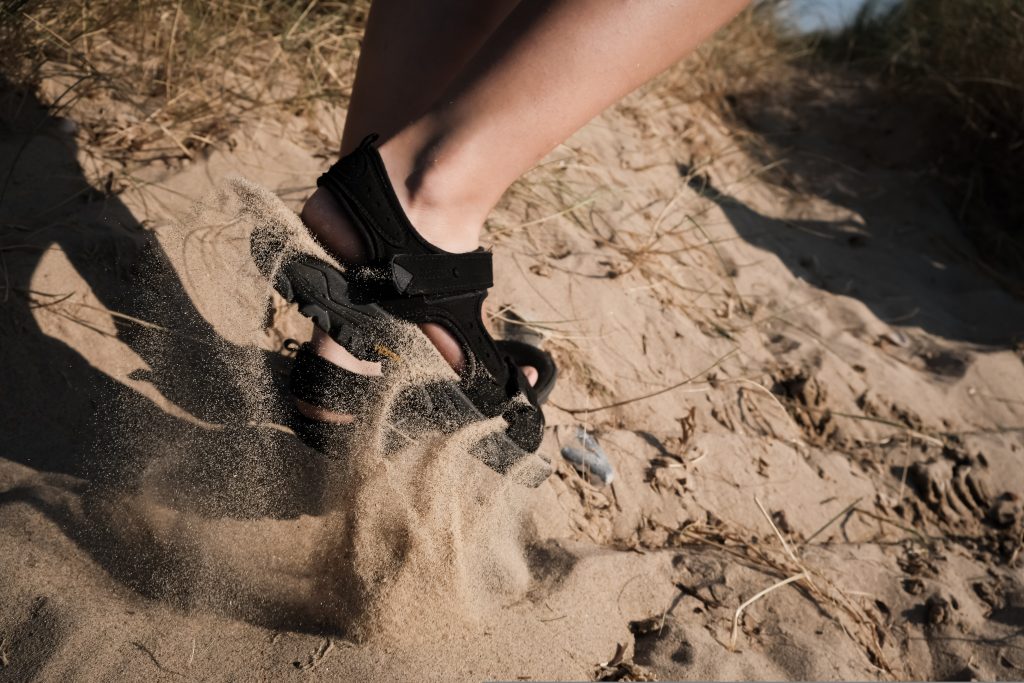 Price 4.5/5
The Will's sport sandals are on the lower end of the price scale when it comes to outdoor sandals. They're not budget shoes. But compared to other similar models on the market, they are a cheaper option, especially considering how green and ethical they are as a company.
Verdict 4/5
A versatile pair of sandals ideal for summer adventures, bikepacking, hiking and casual wear. Offering great grip and comfort from an ethical and green company.
Pros
Awesome grip
Vegan, green and ethical company
Amazing all-day comfort
Cheaper than other outdoor active sandals
Cons
Only available in two colours
Limited range of sizes
Lacking sensitivity underfoot
Where to Buy Will's Vegan Store Vegan Hiking Sandals
Will's Vegan Shoes deliver to the UK, Europe, USA, Canada, Australia, New Zealand and the rest of the world which they specify on their website.
Shop Will's Women's Vegan Sandals Here
Shop Men's Will's Vegan Sandals Here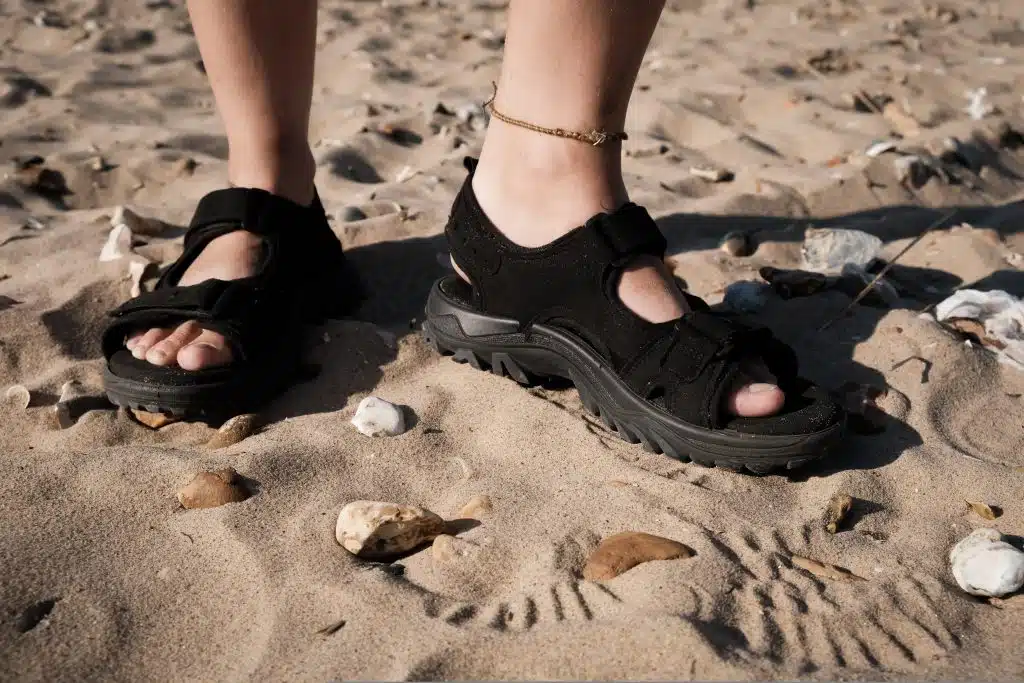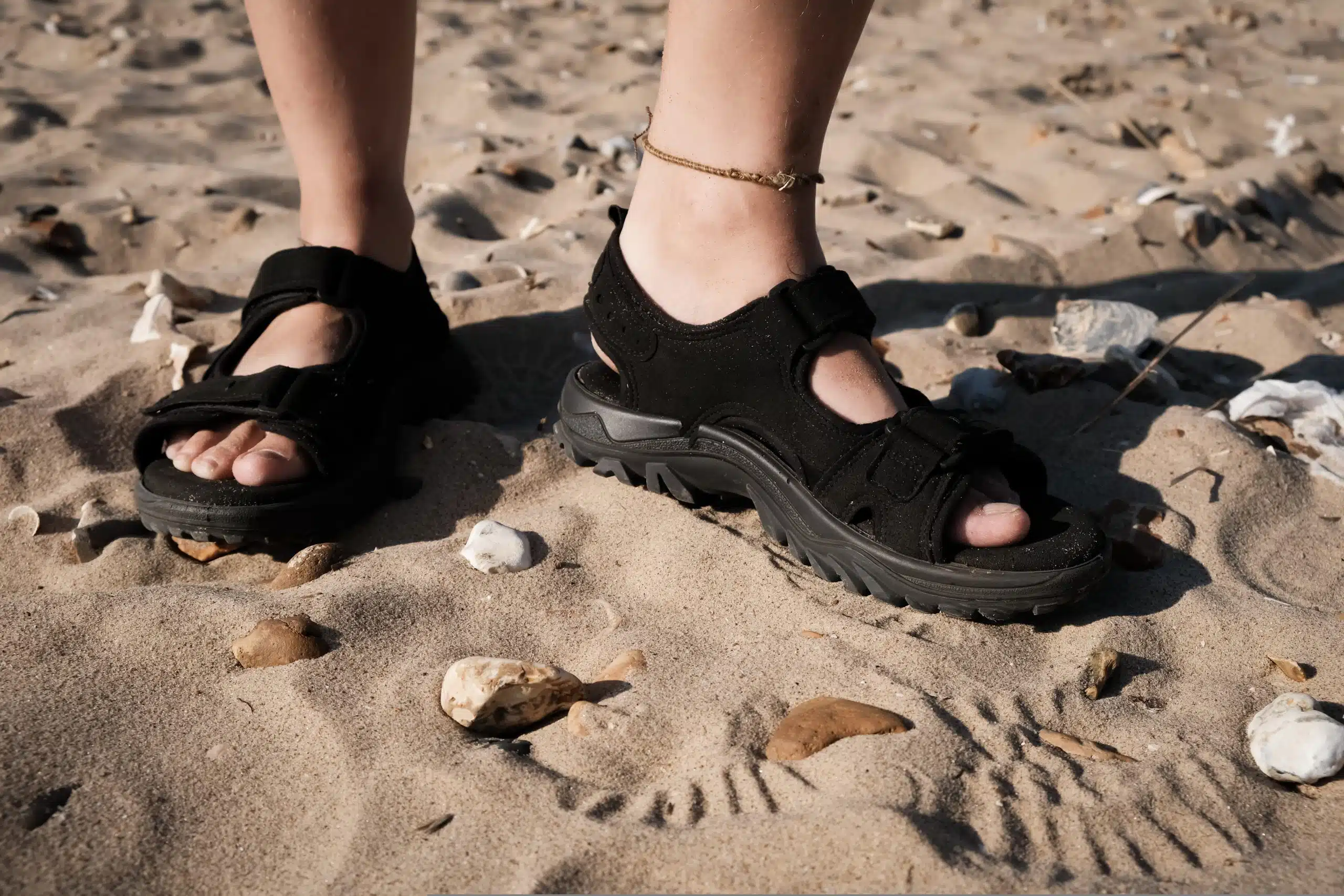 Vegan Hiking Sandals from Will's FAQ
Do Will's Vegan Store shoes run large?
Wills Vegan Store says their shoes run wide to give your feet room to swell in the heat.
Do Will's Vegan Store deliver worldwide?
Wills Vegan Store delivers to the UK, USA, Canada, Australia, New Zealand and the rest of the world which you can find more info on here.
Are Will's Active Sandals sustainable?
The WVSport sandals are carbon-neutral and completely vegan.
---