Travel the World: Your Ultimate Guide
In the realm of wanderlust and globetrotting, travel the world stands as the quintessential aspiration. Embarking on this odyssey, one transcends the boundaries of the familiar, immersing themselves in a tapestry of cultures, landscapes, and experiences that are as diverse as they are enchanting.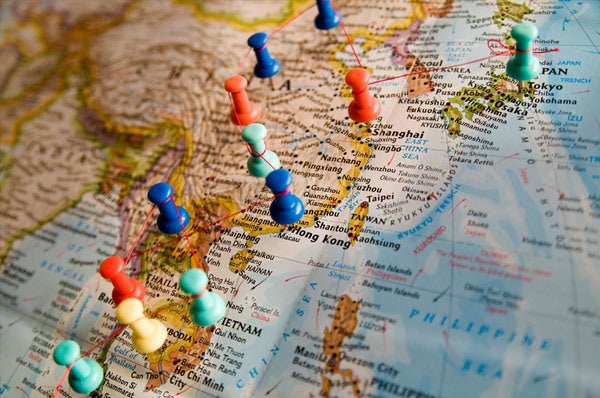 The Allure of Global Exploration
Traveling the world is an artful pursuit, replete with unparalleled opportunities for personal growth and cultural enlightenment. It beckons those with an unquenchable curiosity, a thirst for novelty, and an insatiable appetite for adventure.
Preparing for Your Journey
Research Your Destinations: The first step in your global escapade is meticulous research. Each destination is a unique chapter in your journey, and understanding its nuances enriches your experience.
Budget Wisely: Financial planning is paramount. Crafting a budget ensures you can savor every moment without the specter of fiscal constraints.
Immunizations and Health Precautions: Before setting forth, consult a healthcare professional for recommended immunizations and health precautions specific to your destinations.
Documentation and Visas: Acquaint yourself with visa requirements and ensure all your travel documents are in order. A misplaced passport can cast a shadow on your expedition.
Choosing Your Mode of Travel
When it comes to traveling the world, there's a trove of options to traverse the globe. Some opt for the stately luxury of cruise ships, offering an unhurried journey through international waters. Others favor the agility of air travel, allowing them to hop continents with ease.
Uncommon Destinations Worth Exploring
Bhutan: The Last Shangri-La: Nestled in the Himalayas, Bhutan is a realm of breathtaking landscapes and an ethos of Gross National Happiness.
Santorini, Greece: An Aegean Gem: This Cycladic island boasts azure-domed churches and sunsets that paint the sky in hues of orange and pink.
Patagonia, Argentina/Chile: Untamed Wilderness: For the intrepid soul, the Patagonian wilderness offers rugged terrain and awe-inspiring vistas.
The Art of Cultural Immersion
When you travel the world, you're not merely a spectator; you're a participant in a global symphony. Engage with locals, savor regional delicacies, and learn the rudiments of the language. This immersive approach transforms your journey into a profound cultural exchange.
Sustainable Travel
In an era where environmental consciousness is paramount, responsible travel the world takes center stage. Choose eco-friendly accommodations, minimize single-use plastics, and support local businesses to leave a positive footprint.
Capturing the Essence
Photography: Freeze moments in time with your lens, preserving the essence of your travels for posterity.
Journaling: Document your experiences in a travel journal. Words have the power to evoke memories long after your journey concludes.
Local Artifacts: Collecting unique souvenirs and artifacts can serve as tangible reminders of your global odyssey.
Returning Home Transformed
Traveling the world is not just a journey across physical landscapes; it's a voyage within. You return home with a broader perspective, an enriched soul, and a treasure trove of memories.
In conclusion, embarking on the journey to travel the world is to embrace the unknown, to revel in the beauty of diversity, and to awaken your inner adventurer. As you explore distant horizons and engage with the world, remember that the true destination is not a place on a map but a deeper understanding of our shared humanity. Bon voyage!