El Nido Tour A: Is The Group Tour Worth It?
This post was written by Ashley Yap, BMTM's Director of Brand Relations.
Planning an island hopping tour on El Nido can be fairly simple – you just need to pick one of the four that's offered all over the town. Each itinerary offers something a little different – tour A takes you to the famous Big Lagoon, tour B to the Snake Island, tour C to the Helicopter Island and tour D, to the Cadlao Lagoon. I visited El Nido in November 2022, and joined tour A, B and C during my 5-day stay. Here's my honest review on the tour A to help you decide if it's for you:
How to Book El Nido Tour A: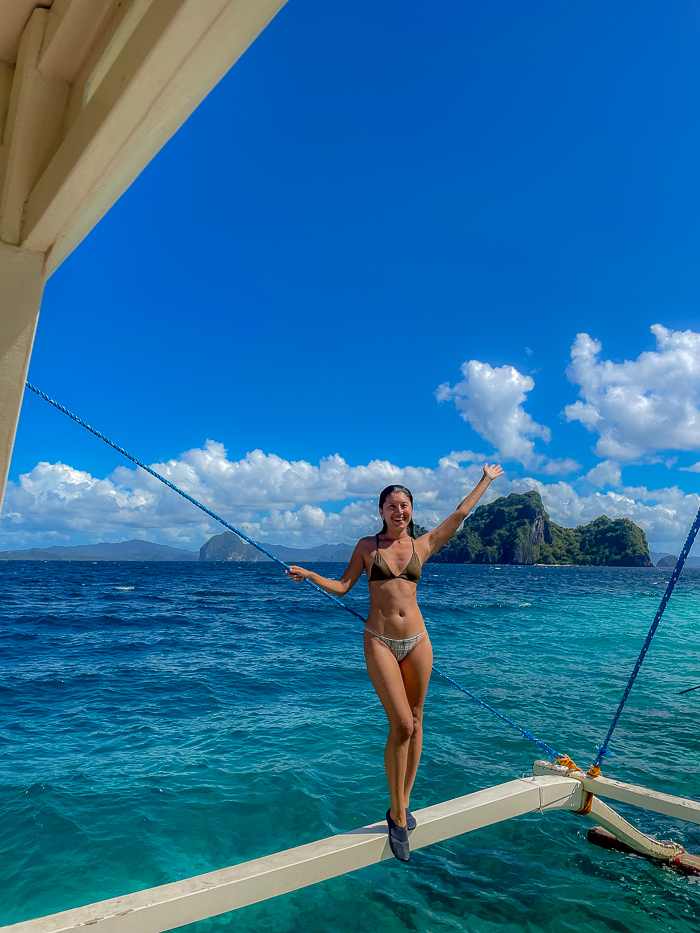 I booked all of my El Nido tours through Klook, which I highly recommend, as I did not have to spend any more time looking for a group tour whilst on my trip. Because of that, I was able to plan my days ahead of time, and if you are a Type A like me, you'd appreciate that, too.
I was surprised to see that the tour is advertised at a higher price in El Nido Proper, which, while I am sure it is negotiable, I very much prefer to have had it booked online. El Nido is also a very cash-based town, so if you book the tour in person, you will most likely have to pay in cash. Speaking of which, come to El Nido with sufficient cash! Even though there seem to be plenty of ATMs in town, they do not always work. Currency exchange rates are very poor… I learned that the hard way.
How Much is El Nido Tour A?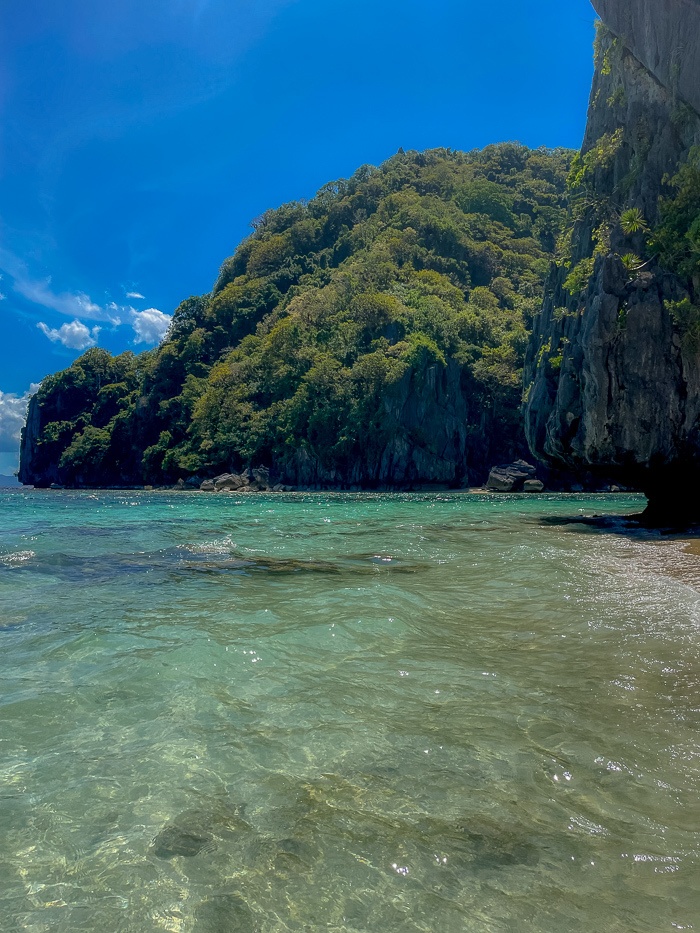 El Nido Tour A costs $18.55 on Klook, which is affordable considering the lagoons and beaches you visit, as well as a buffet lunch with more dishes than you can imagine. However, do note that you will need to pay an entrance fee to the Big Lagoon (200 PHP or about $4), and a rental fee for a 2-person kayak (300 PHP or about $5). If you want to rent a mask and snorkel set, it's another 150 PHP (or about $3). There's also a compulsory environmental fee to pay at 200 PHP, which is valid for 10 days and can be used for other tours. These fees are collected in cash only. Definitely take these fees into consideration when planning your trip.
El Nido Tour A Itinerary: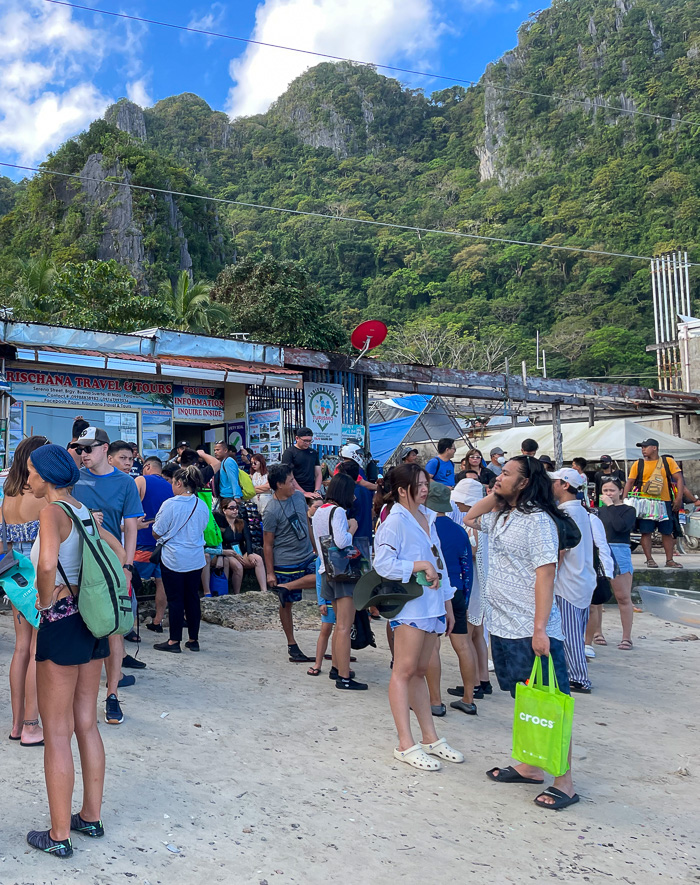 Hotel transfer is not included in this tour. You can arrange for a tricycle ride for about 300 PHP to the meetup point, which is Klook's counter at Jhanna's Inn, before 8:30am. Then, depending on your luck, your group may depart anytime between right away to an hour later, depending on the coastal guard clearance. This is the reality of group tours, so don't let it spoil your day! Once you board the boat, you must put on a life jacket for the boat to leave. The tour guide introduced himself and the rest of the boat crew, which consist of a cook, a captain, and two boatmen.
First Stop: Seven Commando Beach (1 hour)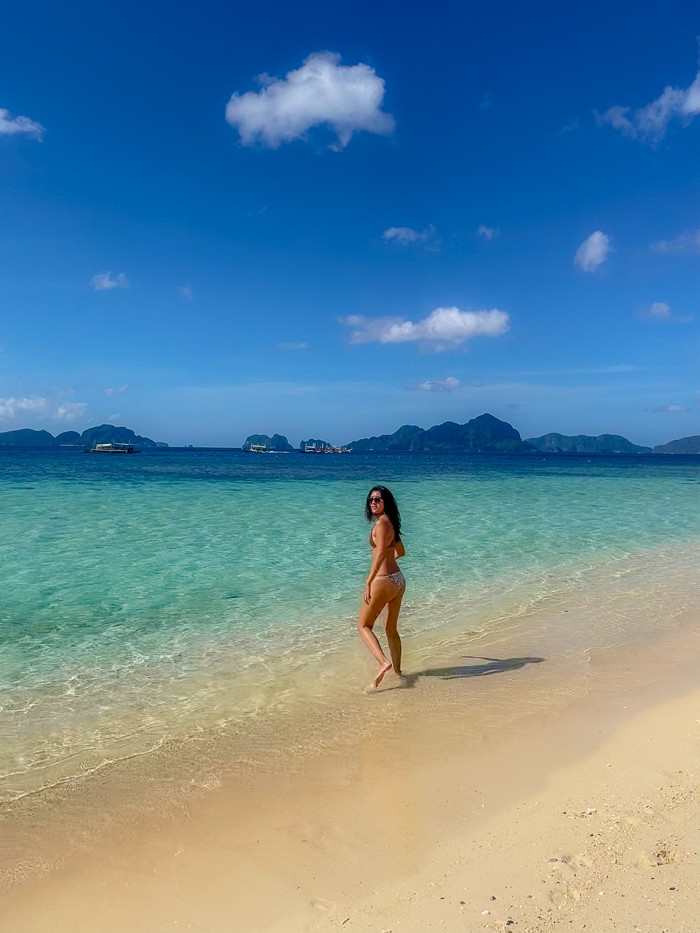 I LOVED this beach! Even though it was a crowded morning, the beach was big enough to accommodate everyone. This long white sand beach features a small bar that offers refreshing drinks and cocktails. I enjoyed swimming in the glistening water and people-watching on the beach. This area is known for sea turtles, though I did not see any.
Second Stop: Shimizu Island (45 minutes)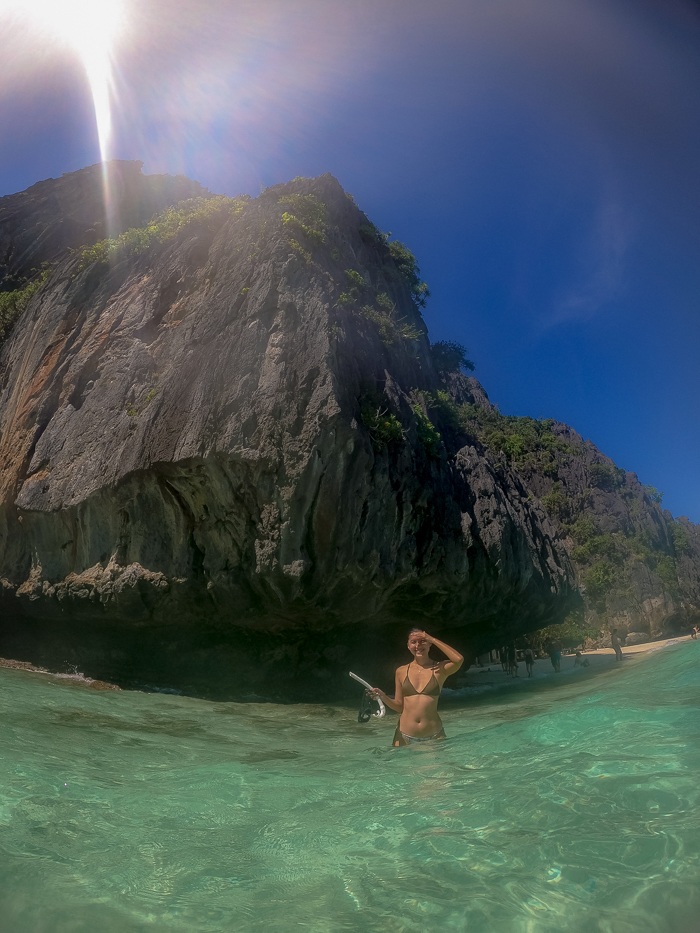 Shimizu Island offers untouched natural beauty nestled in the waters. Here is another great opportunity for snorkeling, seeing exquisite corals and marine life, or just kicking back and relaxing on the white sand beach. This island is a pure representation of El Nido's geological beauty, boasting limestone cliffs covered with vegetation.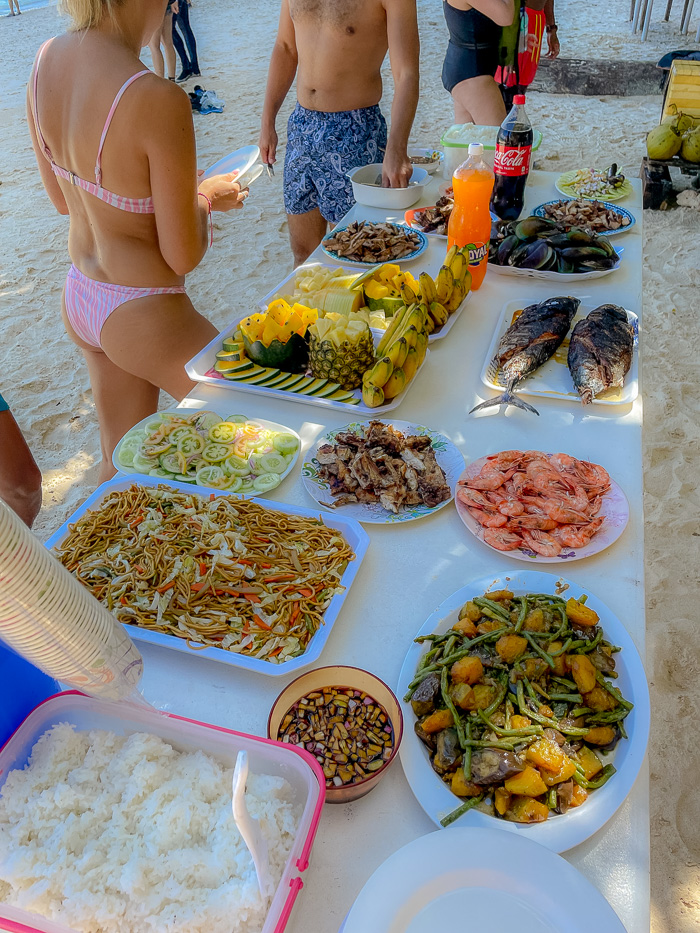 We had our buffet lunch served on this island. It consisted of 2 big fish, prawns, scallops, pork, vegetables, and rice. There's a little stall selling fresh coconuts and snacks if you need any extras.
Third Stop: The Big Lagoon (1 hour)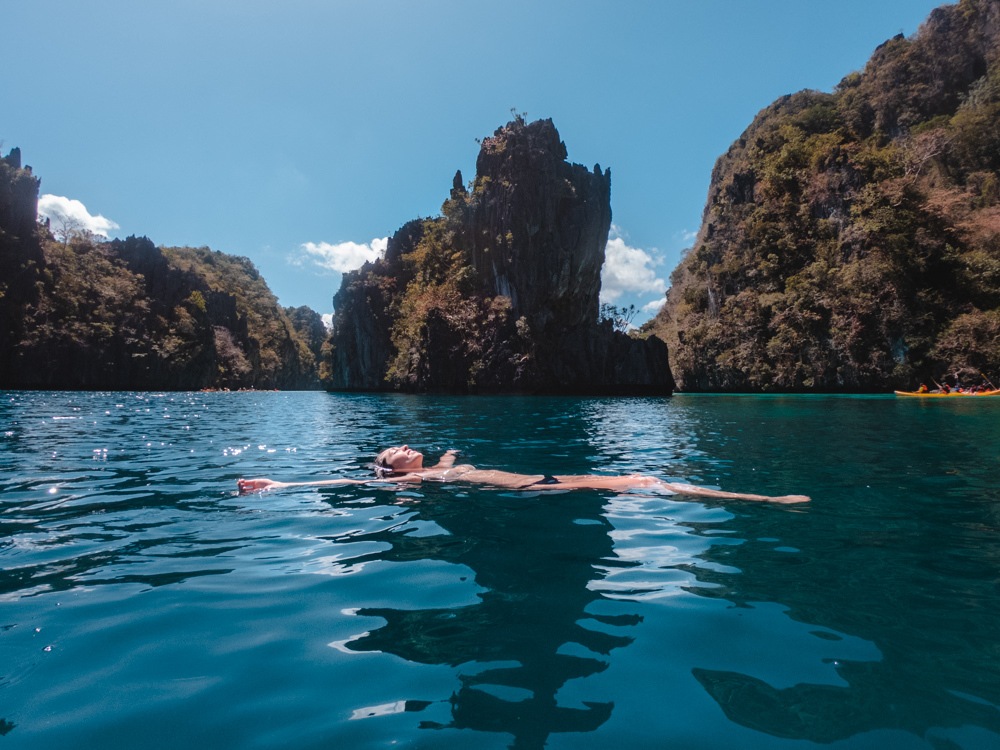 The tour's highlight is the infamous Big Lagoon, which is characterized by stunningly deep blue water and massive limestone cliff walls. I rented a kayak and got a decent workout from paddling. The "entrance" waterway was jam-packed with people, but once you crossed over, amazing cliffs encircling turquoise blue water await. You can get off the kayak and swim in it, too. Just watch out for sea urchins, which are usually tucked in rocks. Definitely pile on sunscreen before kayaking because there isn't much shade.
Final Stop: Secret Lagoon (30 minutes)
The Secret Lagoon is no secret at all, but it still made an interesting stop. You must duck and climb through a small opening into a secluded lagoon almost entirely sealed off. The water in there was COLD! One can imagine if mermaids hang out in such places, though I must admit that I was also wondering if anyone peed in there…
The boat then took us back to the pier, and it was a relaxing journey watching the sun set as we made our way back.
Is Tour A Worth it?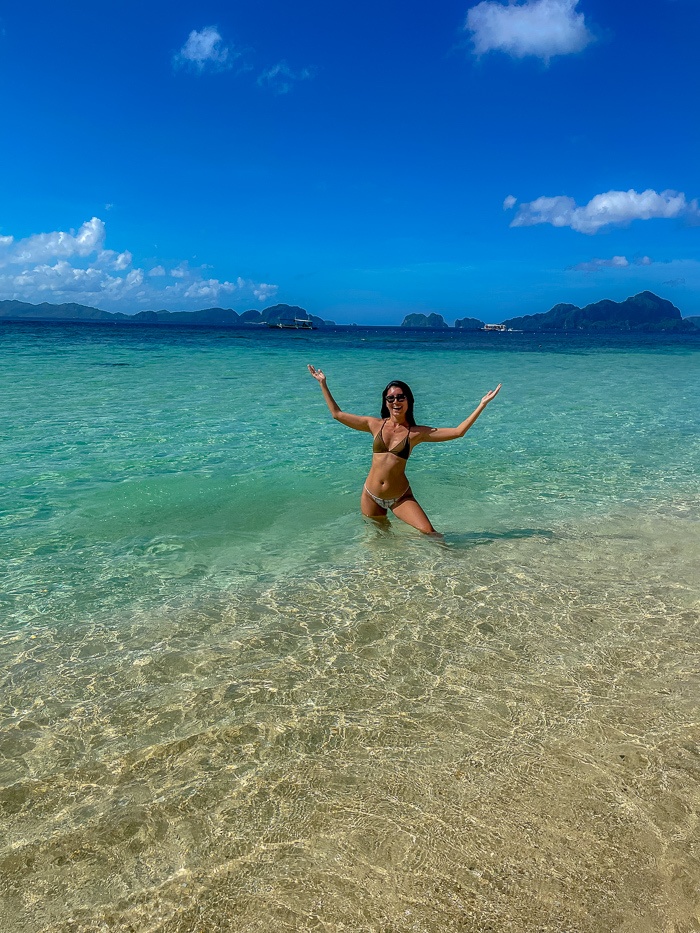 Considering the itinerary, duration, and food, I'd say that tour A is absolutely worth it. If I was traveling with a group of friends, I'd have most definitely organized a private tour and split the cost. However, that was not the case for me as a solo female traveler; therefore, joining a group tour was the cheapest way to visit these places. Obviously, customization is impossible with group tours like this, but I thoroughly enjoyed all stops with this tour and wouldn't have changed anything. If you are only doing one island hopping tour on El Nido, I'd recommend this one, as you get a taste of everything, from beaches to lagoons.
It is the most popular itinerary among the four, so expect the boat to be pretty crowded. In my case, there were 22 people on the boat. I did not mind it at all and enjoyed meeting foreign and local tourists. Please remember your boat name and board the boat on time after your time at each stop is up!
What to Bring on Your Trip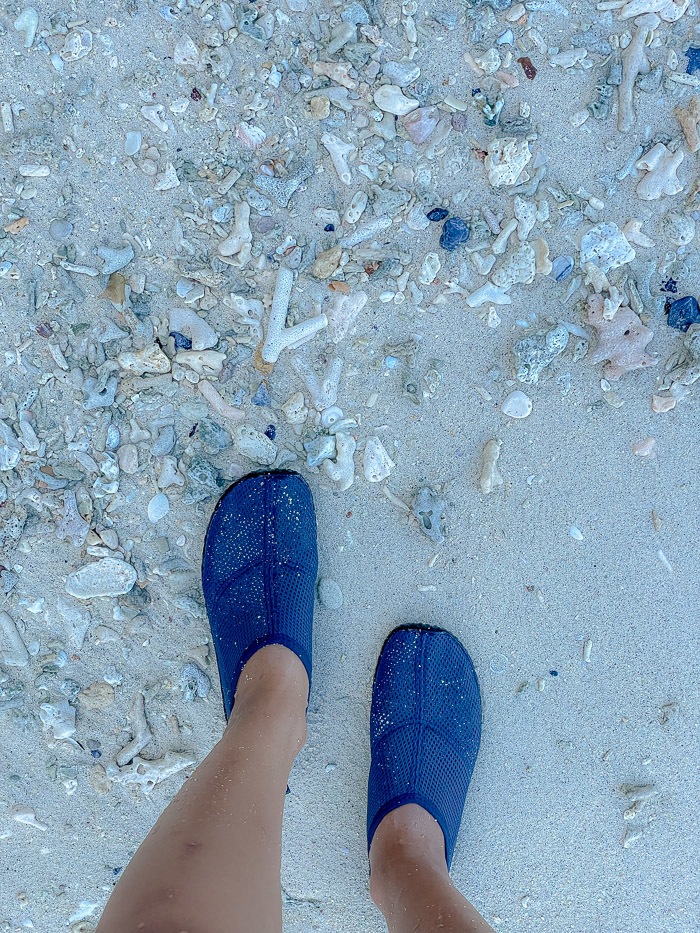 You will be out on the sea the entire day, so it's best to come prepared! Here's everything I brought on my island hopping trip, and they all fit into a 10L dry bag: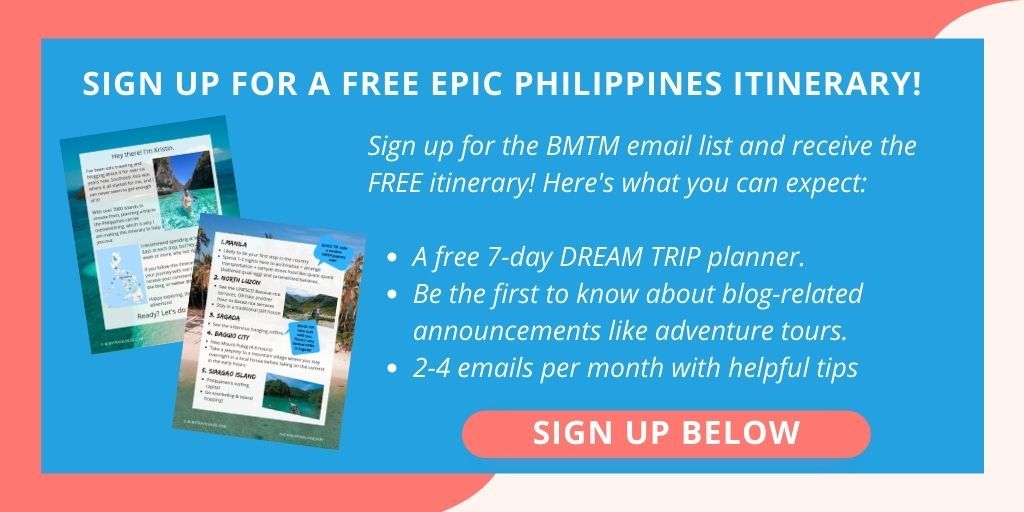 I hope this article gives you a clear overview of what to expect on El Nido Tour A. If you are interested in checking out the other group tours on El Nido, read these next:
Pin me for later: