How to Plan a Cruise Vacation: 9 Simple Key Steps
How to plan a cruise vacation? How to plan a cruise for the first time? Are you looking to take a cruise vacation but don't know how to start planning a cruise? We go over the steps to take to plan a memorable cruise that will fit your style and budget.
Cruising is one of the best modes of travel, but there are many factors to consider when planning a cruise vacation. From choosing the right cruise line to finding the right destination and finding the best deals.
Do you have to ask yourself? Are you cruising for the itinerary or the cruise ship? Or are you trying to find a balance between both?
You always have to start with doing your research. Read cruise reviews and talk to friends who have cruised before. Once you have an idea of what you are looking for in a cruise, you can start looking at different cruise lines and comparing them.
This is the same for destinations. Do you want to go somewhere warm or cold? Do you want to cruise around the Caribbean or Europe? There are so many options when it comes to destinations.
Do you want to embark from a cruise port close to home? Or you willing to fly to another city or country to start your cruise? This also narrows down your options. Itineraries vary depending on where their homeport is.
Personally, when we choose a cruise, it's almost always a combination of three factors: itinerary, cruise ship, and budget.
Disclosure: This post may contain affiliate links. If you decide to make a purchase from one of those links, we may get a commission at no extra cost to you. We appreciate your support.
This article outlines the nine steps you need to take to plan a successful cruise vacation. By following these simple steps, this beginner's guide to planning will guide you through finding the best cruise for your needs and budget and make sure your trip is as enjoyable as possible.
And whether you are planning your first cruise, a family cruise, or simply looking to make your next cruise a smoother process, these tips for planning a cruise will assist you.
How to Plan a Cruise
How do I start planning a cruise?
Start planning a cruise by determining your budget, choosing our cruise line, selecting your destination, itinerary, and travel dates, and then booking your trip.
What is the best way to plan a cruise?
The best way to plan a cruise is by setting a budget and narrowing down your cruise options. Start by researching different cruise lines and destinations to find the best fit for you. Once you've chosen a budget, cruise line, and destination, book your cruise and start prepping for it.
How do I plan a cruise for the first time?
If you're planning a cruise for the first time, start by reading reviews and talking to friends who have cruised. Once you know what you're looking for, research different cruise lines and destinations. Once you've narrowed down your options, contact the cruise line or cruise travel agent to book your cruise.
How far in advance is the best time to book a cruise?
The best time to book a cruise is usually when the itineraries and dates are announced, typically 18 to 24 months in advance. However, cruises can also be booked at the last minute, depending on the itineraries and time of year. It's all about supply and demand.
What mistakes to avoid when planning a cruise?
When planning a cruise, avoid making mistakes such as booking the cheapest cruise you can find without researching the cruise line and cruise ship, especially as a first-time cruiser. Booking your first cruise on the wrong cruise line and ship sets you up for disappointment and will ruin your first cruise experience.
Steps to Planning a Cruise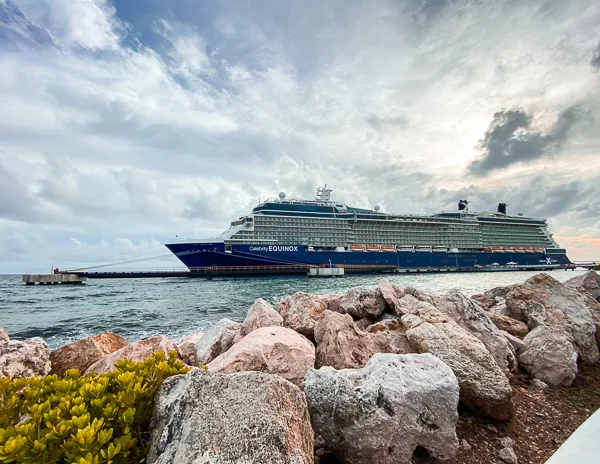 Here are the key steps you need to take on how to plan a cruise:
Step One: Decide on a Budget
The first step to take when planning a cruise is to decide how much you are willing and able to spend. This will help narrow down your options and simplify the planning process.
Plenty of cruise deals can be found if you are willing to do a little research and book in advance. Most mainstream cruise lines always offer special promotions and discounts, so it is important to look for these cruise deals.
For example, Norwegian Cruise Line's Free-at Sea Promo is offered all year round. But at certain times of the year, they up the promotions with up 3rd & 4th guests free or up to 70% off a second passenger.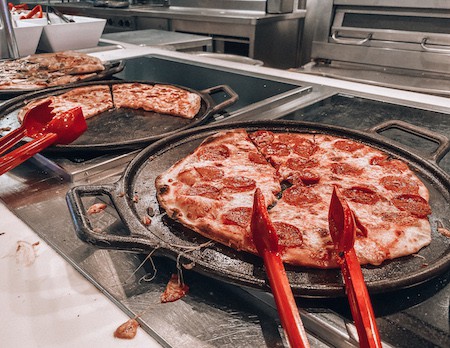 Also, when planning your budget, keep in mind what is included with the cost of a cruise. Cruises can be an affordable vacation option because they typically include your accommodations, meals, and entertainment. A cruise is almost all-inclusive, depending on what you expect.
Of course, additional costs, such as shore excursions, gratuities, spa treatments, and drinks, should be considered. But if you plan and stick to your budget, you can still have a wonderful time without breaking the bank.
However, it is important to remember that the cheapest option is not always the best.
How much does an average cruise trip cost?
The average cruise trip cost will vary depending on the length of the cruise, destination, cruise line, and time of year. It can be as low as $50 per person per day for an economy cruise and as high as $500 or more per day for a luxury cruise.
Step Two: Determine What You Want in a Cruise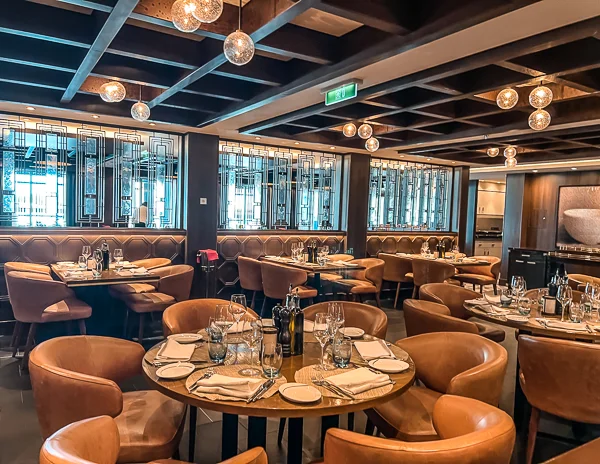 Now that you know how much you want to spend, it is time to start thinking about what kind of cruise you are looking for.
Ask yourself what you want to get out of your cruise vacation. Are you looking for a relaxing trip or an action-packed adventure? Do you want to spend time exploring different ports, or do you just want to enjoy the amenities of the ship?
This also includes the destination and itinerary. Do you want to cruise the Southern Caribbean, Mexico, or the Mediterranean? Is Alaska on your bucket list?
There are so many options when it comes to destinations and itineraries. But by taking the time to figure out what you want, you will be able to determine what kind of cruise is right for you.
Cruise Tip: If you have a home port near you and the flexibility to take time off, you can take advantage of last-minute deals for sailings leaving from your home port. Not only will you find last-minute cruise fares for a great deal, but you'll be able to save on pre-cruise hotel stays and flights if you can just drive and sail from your nearest cruise port.
Step Three: Choose a Cruise Line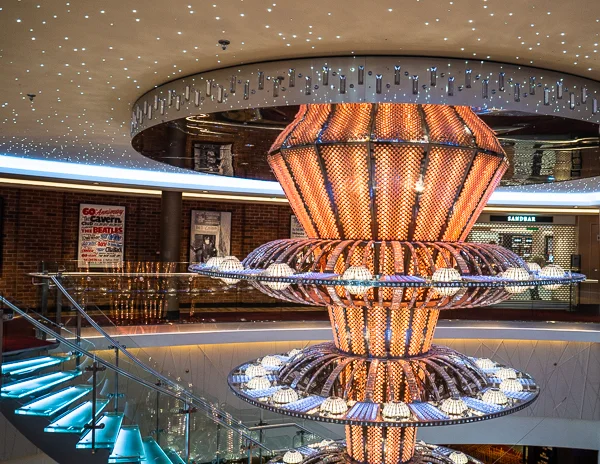 The cruise line can make or break a cruise vacation. Each cruise line has its unique style and vibe, so it is important to find one that matches your interests and needs.
For example:
Carnival is known for its fun, festive and younger atmosphere. Carnival is the cruise line for you if you're looking for a party cruise. We are not fans of Carnival, it's not for everyone.
Royal Caribbean is great for families and cruisers looking for an action-packed vacation. With plenty of activities onboard, Royal Caribbean offers something for everyone.
Norwegian Cruise Line is a great option for those who want more freedom and flexibility on their vacation. Their "freestyle cruising" concept allows cruisers to dine and dress as they please.
Celebrity Cruises offers a slightly subdued and slightly more elevated cruise experience. The food on Celebrity is usually excellent, and the service is top-notch – our favorite part of our experience on Celebrity Equinox.
Other great cruise lines include Holland America, Princess, MSC, Virgin Voyages, and Costa. But by taking the time to research each cruise line, you will be able to find the perfect match for your cruise vacation.
Step Four: Determine the Dates or Time of Year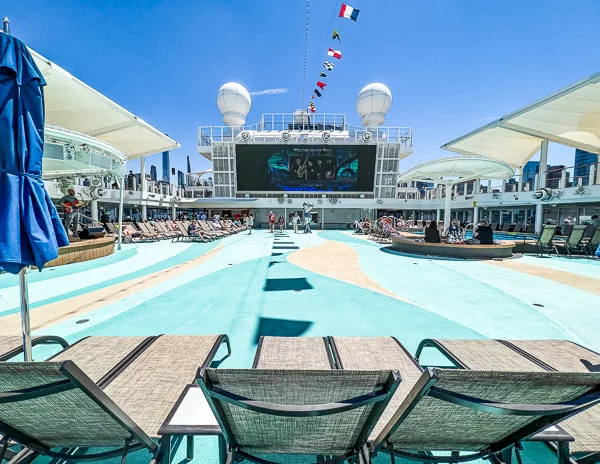 One of the most important factors in choosing your cruise vacation is the date or time of year.
Some cruisers are looking for the best deals and are willing to be flexible with their dates. Others have specific dates and are willing to pay a little extra to sail on their preferred date.
The time of year can also affect the cost of your cruise. For example, cruises during summer or holidays will usually be more expensive. But if you're looking for a cheaper option, consider sailing during the shoulder season or off-peak months.
Some destination itineraries are only offered during certain times of the year. For example, Alaska cruises are only offered during summer, while Caribbean cruises can be taken year-round.
So, before booking your cruise, determine the dates or times of year you want to cruise.
Step Five: Select a Cruise Ship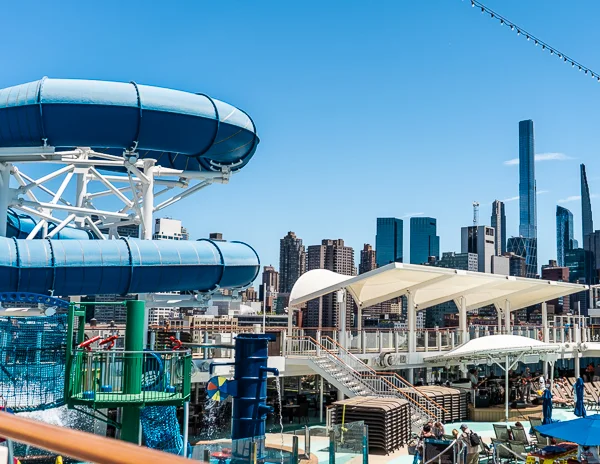 Depending on what's more important to you, you may want to proceed with step six and then return to step five.
The ships, time of year, and itineraries are tied together. Sometimes, if you have already fallen in love with an itinerary and chosen the dates, choosing a cruise ship may not matter anymore, as certain ships only offer certain itineraries at specific times of the year.
On the other hand, if you have your heart set on a particular cruise ship, you may be able to find an itinerary that works with your dates.
We cruise based on the itinerary and then the cruise ship. We do take certain factors into consideration when selecting a cruise ship.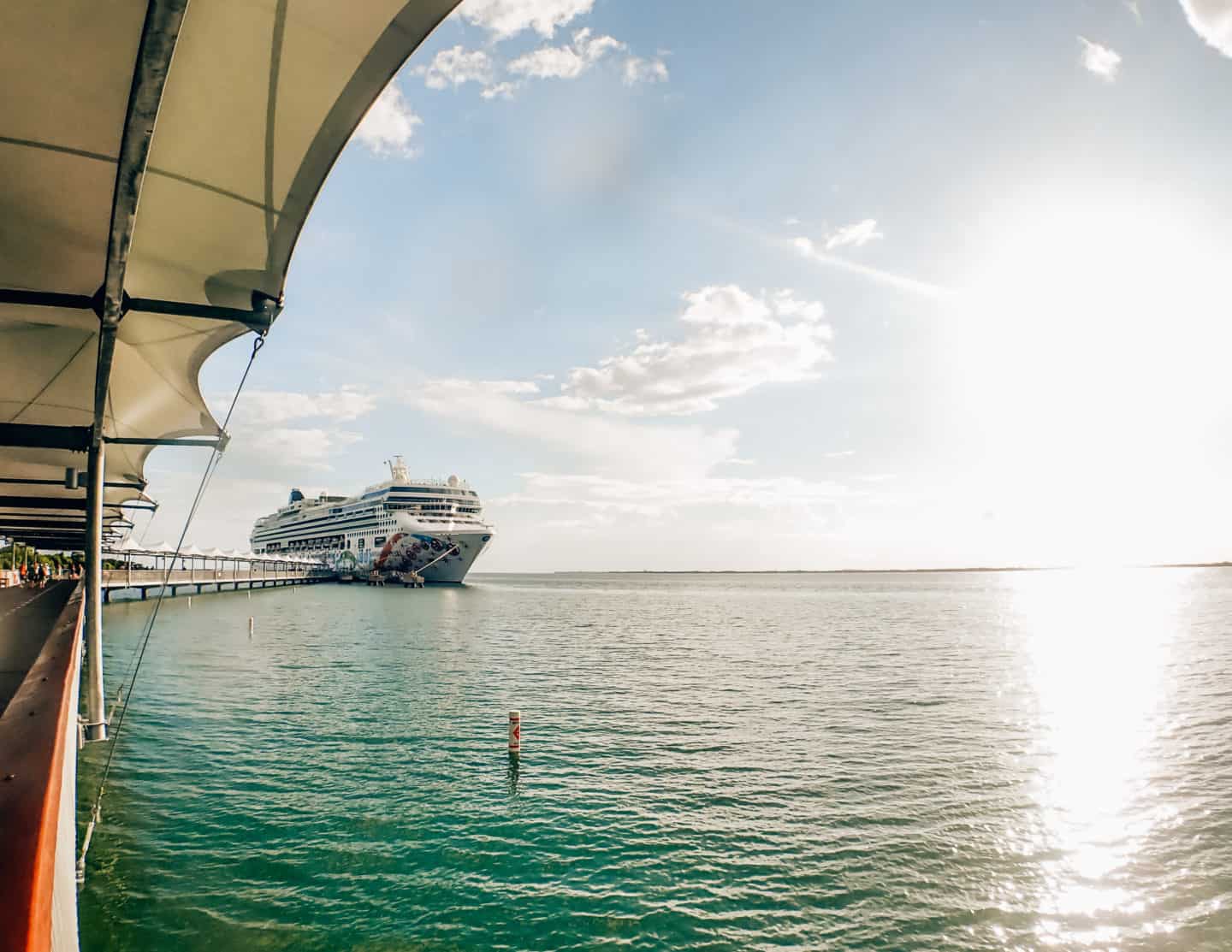 When choosing the cruise ship, consider:
The size of the ship
The age of the ship
If it's an older ship, when was it last refurbished?
The age and demographics of the passengers
The onboard activities and amenities
The dining
The stateroom options and sizes
Do your research on the different cruise ships to find one that will fit your needs. While not all cruise ships are created equal, certain classes within a cruise line offer similar experiences.
For example, the Norwegian Joy is the sister ship of the Norwegian Bliss, and are similar in many ways. However, the Norwegian Joy lacks a thermal, but it has a Concierge Cabin Category that the Bliss does not have.
The activities between ships may vary. One ship could offer certain cruise ship activities like go-karts and laser tag, while others may not have them available.
Step Six: Choose a Destination & Itinerary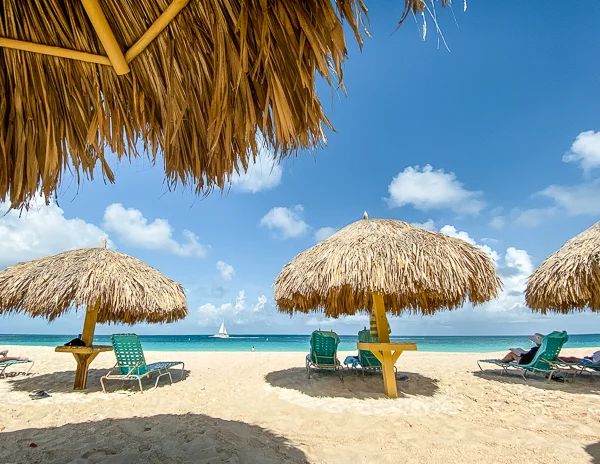 The next step in planning a cruise is choosing your destination and itinerary. And you may have had this chosen from Step One, or you found an itinerary you love, or you have set your heart on a particular cruise line and ship.
The cruise itinerary is on the top of our cruise planning list. It's important to find an itinerary that visits the destinations you want to see without spending too much time at sea. We like to find a good balance of port-of-calls and sea days.
For a week cruise, more than two days at sea is too much for us. We prefer itineraries that have as many port-of-calls as possible. This allows us to explore a new destination each day and return to the ship for dinner and nightly entertainment.
However, if you're looking for a relaxing cruise vacation, choose an itinerary with more sea days. This will give you more time to enjoy the ship's amenities and activities.
Cruise Tip: Take your travel time to the cruise's home port into account. Will you have to travel to another city or fly to another country to board the ship? If so, you may want to tack on a day before or after your cruise.
Step 7: Choose a Stateroom Cabin and Category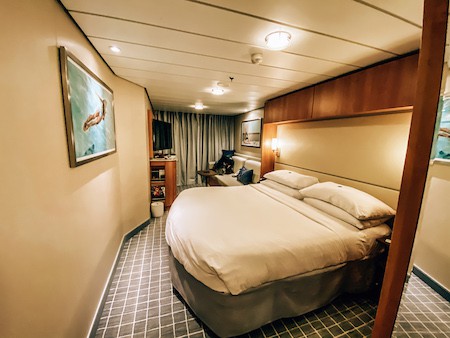 Once you have chosen your cruise ship, date, and itinerary, it's time to pick a stateroom cabin. The type of cabin you choose will depend on how much you want to spend, the size of the cabin, the location on the ship, and the amenities offered.
Cruise ships have different categories of staterooms, which range in price. The most expensive cabins are typically larger suites with balconies and cabins in prime locations on the ship.
The least expensive cabins are usually interior staterooms with no windows. These are typically the smallest. Mid-priced cabins are usually oceanview staterooms with a window or balcony.
Your budget will also play a role in which cabin you choose. If you want a suite, be prepared to pay a premium.
Most cruise ships offer a variety of cabin categories to fit any budget.
Even solo cruisers on Norwegian Cruise Line have a great selection of solo cabins based on one-person occupancy rather than double occupancy. One of the many reasons to Cruise Norwegian.
The location of your cabin is also important to consider:
If you want to be close to the action, book a cabin near the ship's dining room, theater, or casino… or wherever you plan to spend most of your time.
If you want a quieter location, book a cabin away from the busiest parts of the deck. Always look at the cruise ship maps and deck layouts!
If you're afraid of seasickness, mid-ship cabins are the best as they have the least movement.
How much time you will spend in your cabin? An inside cabin may suffice if you spend most of your time exploring the ship and port-of-calls. Consider your ship your grand balcony!
A balcony cabin may be important to you. We always book a balcony because it allows us to enjoy the scenery, have some privacy, and get fresh air.
Cruise Tip: If the cabin location is not a big deal, you can take advantage of guaranteed cabins or sail-away offers. Usually, you will get the best and cheapest price on this special cabin category offer, but you can't choose your cabin location, and you may not be entitled to any other special promotions. The cruise line will assign a cabin to you closer to your cruise date. Sometimes you may even get lucky and upgrade to a better cabin category, but it's all a roll of the dice.
Step 8: Book Your Cruise
You've narrowed your choice of a cruise ship, date, itinerary, and stateroom category. The next step is to book your cruise!
You can book your cruise directly with the cruise line or through a travel agent.
Booking Directly with the Cruise Line
If you book directly with the cruise line, you can usually find special offers and deals on their website. The advantage of booking directly with the cruise line is that if any problems arise, you can deal directly with the cruise line.
The disadvantage of booking with a cruise line is that you may miss out on travel agents' other offers, such as onboard credits or stateroom upgrades.
Booking Through a Cruise Travel Agent
If you use a travel agent, they will often have access to exclusive deals and offers and can help you with the booking process.
The advantage of booking with a cruise travel agent is that they will handle all the details and be your advocate if any problems arise. Travel agents can also offer valuable advice, based on their experience, to help you make the best choices for your cruise vacation.
And, if you're a first-time cruiser, booking directly with the cruise line may not be the best option, and using a travel agent may be the way to go. It all depends on how comfortable you feel with the booking process and how much hand-holding you need.
The disadvantage of using a travel agent is that if they are not reputable or don't offer great customer service after booking your trip, it can be difficult to get help if a problem arises. The cruise line will not be able to help you with your booking since you did not book directly with them.
Make sure you book with a reputable cruise travel agent who offers great advice, deals, and customer service.
Step Nine: Time to Prepare For Your Cruise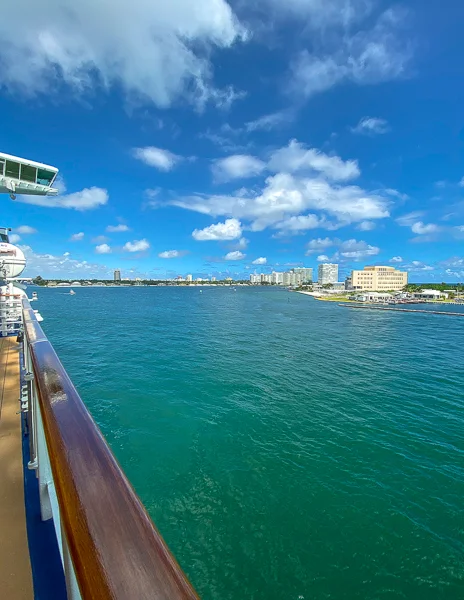 Yay! Your cruise is booked, and now is the fun part, part 2 of cruise planning. It's time to prepare for your cruise.
We have a whole article focused on how to prepare for your cruise to take you through everything you need before embarking on your cruise, from booking shore excursions and purchasing travel insurance to tipping on a cruise.
But here are a few of the most important cruise prep tips to get you started:
Get cruise travel insurance!
Make sure your passport is not expired.
Join a cruise roll call.
Download the cruise line app on your phone to check in and prepare for cruise embarkation day.
Save money!
Book a hotel for your pre-cruise and-or post-cruise stay.
Book flights if you need to travel far to and from the home port.
Pack for your cruise, and don't forget these cruise essentials.
Consider what to wear and what not to wear.
Book your specialty dining reservations (optional).
Research and book shore excursions.
How far in advance should you book excursions on a cruise?
Start researching shore excursions as soon as your cruise is booked. Many popular excursions sell out quickly! We recommend booking your shore excursions at least two-three months in advance.
122 Quick & Helpful Cruise Tips
We've gathered 122 of our top cruise tips and cruise hacks to help make your planning process smoother and your cruising experience even more fabulous.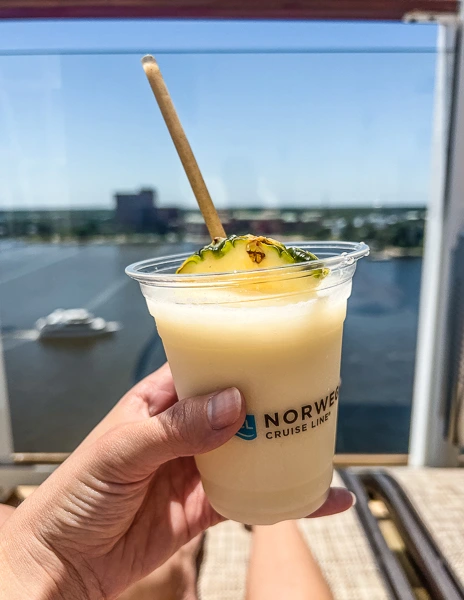 Planning a cruise can seem daunting, but if you take it one step at a time and follow these simple steps on how to plan a cruise, you'll be on your way to a relaxing and fun vacation with a beachy drink in hand.
We've outlined the most important things to consider when planning a cruise, from choosing the right ship and itinerary to booking your cruise and preparing for your trip.
Once you plan a cruise, it gets easier with the 2nd and 3rd cruise, especially as you meet other cruisers and make friends in the cruise community.
If this is your first cruise, or you're just looking for additional advice, read our other cruise planning articles. And you can always comment below with any questions or feel free to contact me.
Don't forget to enjoy the process – after all, you're going on vacation!
What is your favorite spot for lunch in Pasadena? Let us know in the comments!
Don't forget to share the love on Pinterest: