The Best Bars In Cardiff, Wales
Cardiff is home to some of the UK's coolest bars! If you're looking for a cozy rooftop bar, a speakeasy-style cocktail bar with eccentric drinks, or a charming wine bar, Cardiff's got them all. Here's a list of the 6 best bars that you need to visit in this lively city!
Find Places To Stay In Cardiff
The 6 Best Bars In Cardiff, Wales
The Cocktail Club Cardiff
Located on St Mary Street, The Cocktail Club Cardiff is known for unforgettable party vibes, live music, and a fantastic drinks menu. Relish signature cocktails like Jam Jar Daiquiri and Solero Sundae or opt for something classic like Borgo Prosecco. The vibrant cocktail bar is perfect for a Friday night out!
Address: 75 St Mary St, Cardiff CF10 1FA, UK
Recommended Read The Best Restaurants In Cardiff, Wales
WinesnVines Wine Bar & Shop
WinesnVines Wine Bar & Shop is one of the best wine bars in Cardiff. Come here for a good selection of fine and rare wines paired with delicious small plates. Moreover, the bar often has fun events like Italian wine, spirits, and cheese tasting.
Address: 109 Station Rd, Cardiff CF14 2FD, United Kingdom
The Philharmonic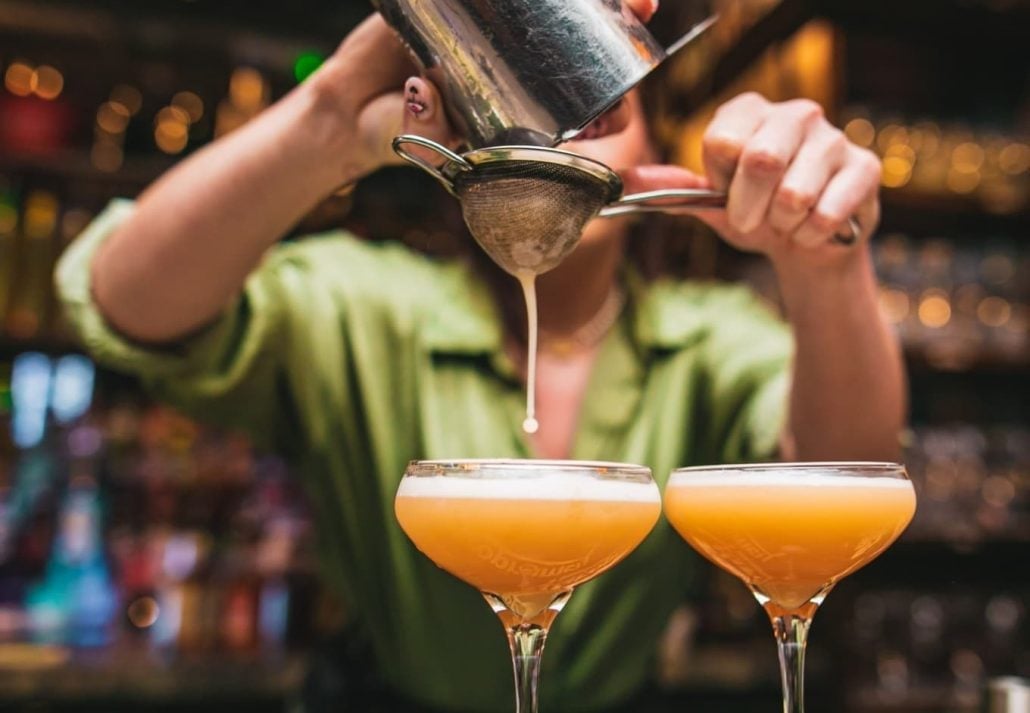 The Philharmonic is Cardiff's iconic venue with over three floors of entertainment. There are four special bar areas, a fine dining room, and a rooftop terrace with stunning views. Explore a range of spirits including Gordons Pink from the Ginventory, Captain Morgan Spiced, and Aber Falls Single Malt Whisky.
There's also a Bottomless Brunch menu with vegan, vegetarian, and gluten-free options. Try dishes like the tasty trio of mushrooms in a creamy dijon and spinach sauce on grilled sourdough or mouthwatering churros tossed in cinnamon sugar with salted caramel and chocolate sauce.
Address: 76-77 St Mary St, Cardiff CF10 1FA, United Kingdom
Recommended Read The Best Hotels In Cardiff, Wales
BrewDog Cardiff
Specializing in the Scottish brewery's craft beers, BrewDog Cardiff is an ideal cozy spot for beer lovers. It offers fresh beers from 25 taps, sumptuous burgers, truffle cheese fries, buffalo chicken wings, and hearty salads with fresh greens. A must-visit!
Address: 31 Westgate St, Cardiff CF10 1EH, United Kingdom
Old Arcade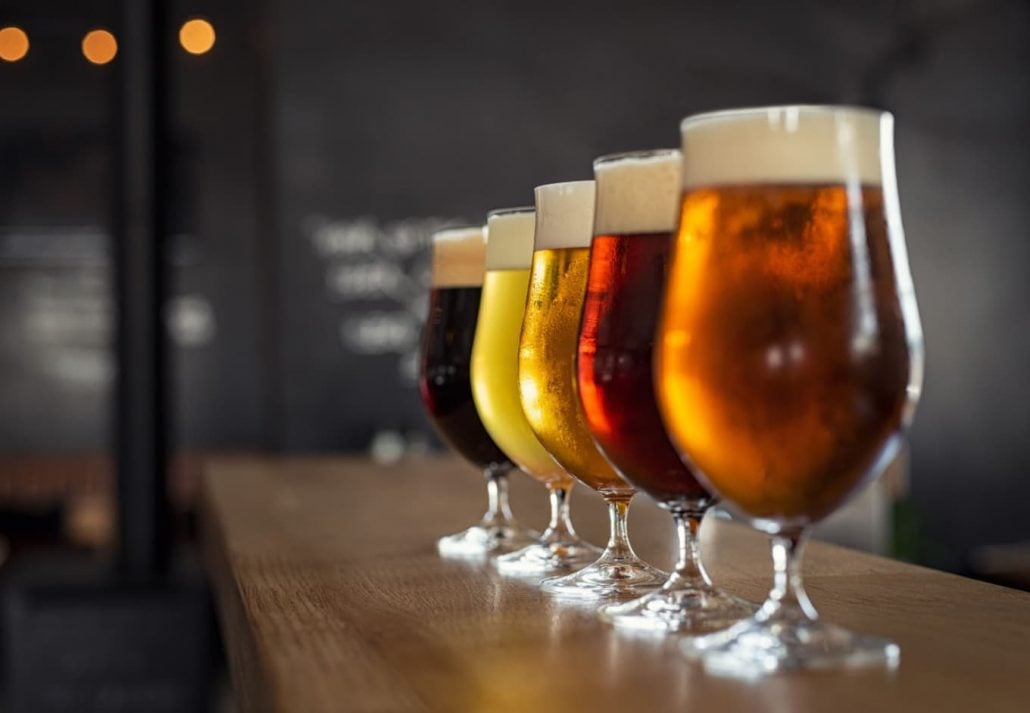 Old Arcade is a famous pub and one of the world's premier rugby venues. It also features a large collection of rugby memorabilia, a pool table, a TV to catch all the big sporting events, and amazing Tex-Mex dishes. If you're a rugby fan, you'll absolutely love this place.
Address: 14 Church Street, Cardiff CF10 1BG, United Kingdom
Recommended Read 7 Best Things To Do In Cardiff, Wales
Lab 22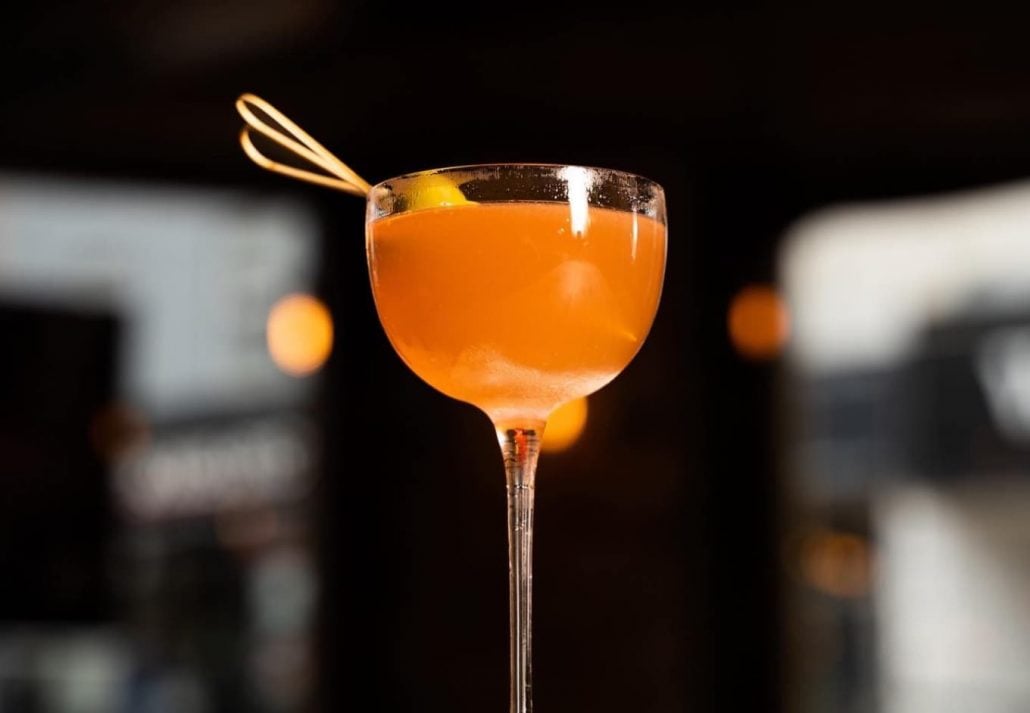 The speakeasy cocktail bar, Lab 22, boasts a molecular food and drink menu. Moreover, Lab 22 strives to push the boundaries of mixology, offering mixed drinks with a twist. Another interesting thing is that the menus always follow a scientific theme. Currently, Lab 22's drink list features cocktail creations such as "Carbon Cooler, Climate Change" with Reyka Vodka and Cacao Blanc, "Glitch, Artificial Intelligence" with Amaro Montenegro, and "Concrete Daisy, Urban Farming" with Espolon Tequila.
Address: 22 Caroline St, Cardiff CF10 1FG, United Kingdom
FAQ
What are the best bars in Cardiff?
The best bars in Cardiff, Wales:
What are the coolest bars in Cardiff's city centre?
Browse. Book. Stay.
CuddlyNest provides all accommodations to all travelers at the best price. Find unlimited travel inspiration on our blogs and social media channels Facebook, Instagram, and Pinterest.
You May Also Like:
The Ultimate Guide To Visiting Cardiff Castle
Best Parks In Cambridge, England
The Best Cambridge Restaurants
6 Best Museums In Cambridge, England
The 8 Best Things To Do In Liverpool, England
How To Get From London To Liverpool: 3 Ways
The Best Hotels In London, England