TOP 13 Glamping New Zealand Sites in 2023
Have you ever been Glamping in New Zealand? If not, you are missing out on a lot! With unique native bush, endless lush countryside, secluded beaches, and a wide variety of outdoor activities like bungee jumping, jet boating, white-water rafting, rock climbing, hiking, downhill skiing, paragliding, mountain biking, New Zealand is a hot destination among travelers. From the far north to the deep south, New Zealand doesn't cease to surprise you. There are endless things one can do in this beautiful country. And one of them is glamping!
Glamping (Glamour + Camping) is a modern form of camping with more luxuries and comfort than traditional camping. You get the best of nature without having to compromise on your home comforts. From yurts, tents, domes, and pods to floating houseboats, there is no dearth of glamping spots in New Zealand and we wanted to share our top 13 with you.
Also be sure to read my guides on the South Island and North Island, as well as my guide to the best New Zealand Music Festivals for more trip-planning inspiration!
---
Glamping New Zealand Breakdown
Before we dive into the full list, here's a quick look at what I think are the best of the best! Each of these are simply stunning, and will provide for a unique and relaxing stay amongst nature. 
Overall Best New Zealand Glamping –  Cottle Hill Creek Glamping
Best Luxury Dome Glamping in New Zealand –  Valley Views Glamping
Best Yurt Glamping New Zealand –  The Black Yurt
Best Romantic Glamping in New Zealand – Kowhai Tent at Wild Canvas | Waitomo Hilltop Glamping
Best Unique Glamping in New Zealand –  Slipper Island Resort Glamping New Zealand
Be sure to read the full list though, as there are plenty more incredible places that should be on your radar for more trips/ weekend getaways!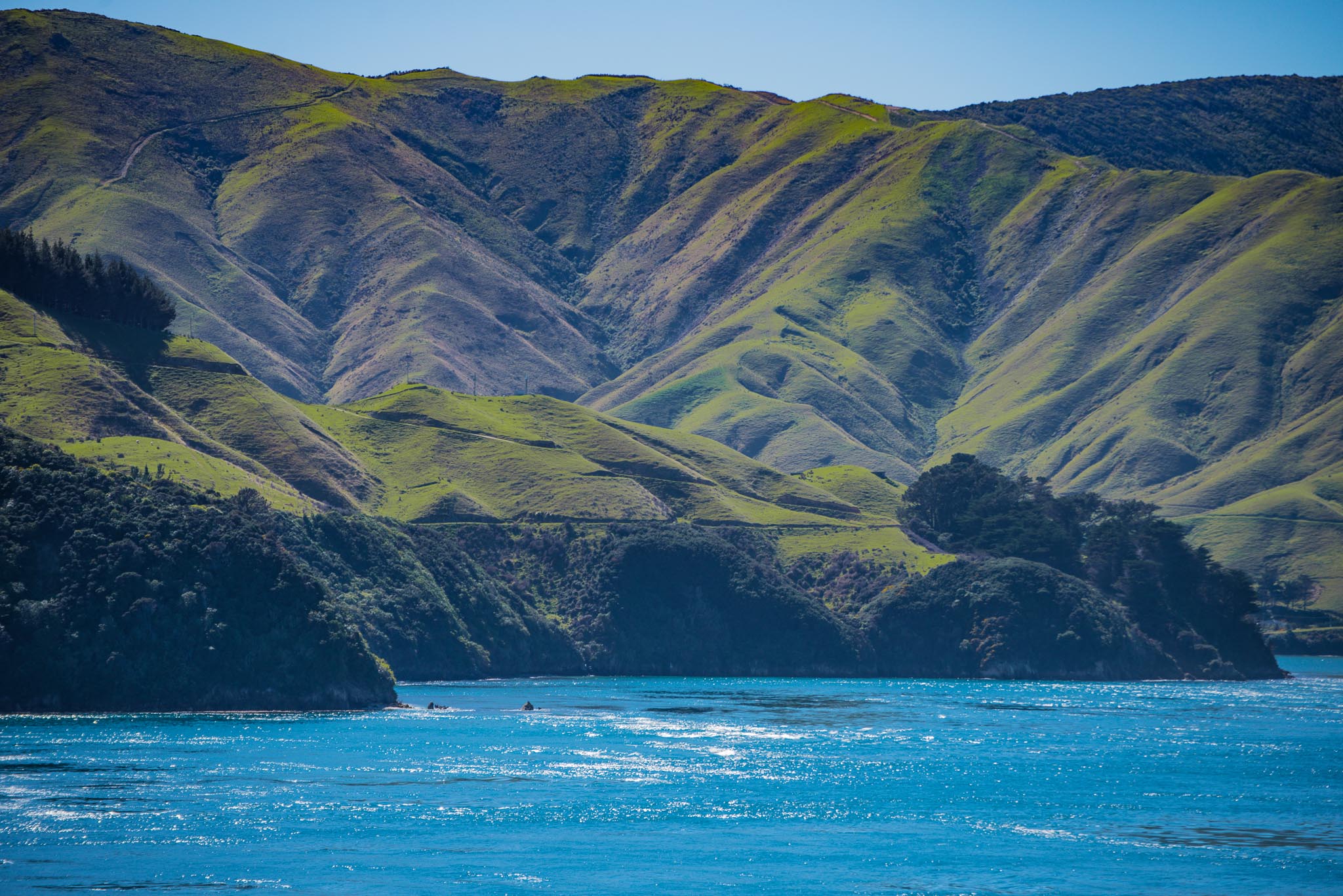 ---
Top 13 Places To Go Glamping in New Zealand
From creekside stays, hilltop domes, and secluded treehouses – my guide to NZ glamping will have you packing your bags ASAP!  Let's dive into the full list and discover everything this majestic country has to offer its glamping lovers!
---
1. Cottle Hill Creek Glamping
Where: Kerikeri, New Zealand
Price: $300+ per night
https://www.cottlehillcreek.com/
https://www.facebook.com/cottlehillcreek
Perched in the corner of a small private lake on a 16-acre property, this beautiful, floating houseboat called Ark is one of the best places for glamping in New Zealand. It is self-sustainable and off-grid. Inside, there is a queen-size bed in the loft, a full bathroom, a kitchen, a dining area, and a living area.
Docked alongside a wharf, the Ark is situated next to a tree, and the area serves as a peaceful area for sunbathing, relaxing, reading a book, drinking beer, and barbecuing at night. During open fire season, collect wood and light up a fire in the pit. Take a walk through the native bush, indulge in bird watching (Tui, Fantails, Kererus), discover the swimming holes, and row or kayak in the lake. There are chances of spotting wildlife like peacocks, turkeys, quail, and pheasants.
---
2. Valley Views Glamping
Where: Otiake, New Zealand
Price: $160+ per night
https://www.valleyviews.co.nz/
https://www.facebook.com/ValleyViewsGlamping
Whether you are looking for a romantic getaway or for a relaxing weekend, Valley Views Glamping perfectly fits your bill. Offering stunning views over the Waitaki Valley, and a beautiful 7-hectare forest as a backdrop, the geodesic domes are fitted with all modern comforts allowing you to unplug & rewind.
The domes are 6 meters in diameter and feature a large king bed, a living area, a log burner for winter months, and a sofa. The large bay window looks out to the amazing scenery. Breakfast is included in the price. There is a spacious deck with seating for two. There is a shared, fully-equipped kitchen and BBQ facilities outside. There are common, separate bathrooms for both men and women and outdoor bathtubs.
Wake up to the sounds of the birds and watch the sunrise over the valley. Hike or bike on the Alps to Ocean trail or take a walk around the farm. Kurow Hill Walkway, Benmore Dam track, Kurow & Duntroon wetlands walk, Otematata wetlands walk, and Deep Stream walk are nearby.
---
3. The Black Yurt
Where: Taranaki, New Zealand
Price: $160+ per night
https://www.airbnb.co.nz/rooms/33076039
Nestled in a vast expanse of trees and an adjoining stream, this yurt is a slice of heaven on earth. Accessible via a private staircase the yurt is adept with all modern comforts. It features a king-size bed, a queen-size futon for kids, a small kitchenette, a dining area, and a living area. There is a skylight for stargazing at night & roll up the windows for good ventilation.
On the spacious deck outside, enjoy a fire pit, a gas cooktop, a hammock, a picnic bench, and an outdoor bath & shower. The perfect combination for making your evenings magical! The toilet house is under a roof, next to the yurt.
A surf beach and several hiking trails can be found nearby. A number of cafes/restaurants, a pharmacy, and a convenience store are within walking distance.
---
4. Kowhai Tent at Wild Canvas | Waitomo Hilltop Glamping
Where: Waitomo, New Zealand
Price: $300+ per night
https://www.wildcanvas.nz/kowhai
https://www.facebook.com/waitomoglamping
Located on the top of a hill with 360-degree views of the picturesque landscape, the Kowhai tent is the perfect escape from the hustle and bustle of the city. Sheep and cows graze the fields, native birds like Tui, Kingfisher, Fantails, and wood pigeons stop by to say hello, and wild animals like wild goats, turkeys, and deer may cross your path at this beautiful paradise.
The Kowhai tent features a queen bed, a living area, a full bathroom, and a set of games and books. The deck outside is simply amazing with 2 outdoor bathtubs, a pizza oven, a gas hob, a BBQ, a seating area, and fire pits. However, a projector to watch your favorite movie steals the show.
Enjoy the fresh organic eggs from the farm, roast the complimentary s'mores over the fire, or create a delectable pizza in the Buschbeck pizza oven.
---
5. Slipper Island Resort
Where: Whakahau, New Zealand
Price: $300+ per night
https://www.slipperislandresort.com/accommodation/glamping-tent/
https://www.booking.com/hotel/nz/slipper-island-resort
Come stay on this magical island located 3 km east of the Coromandel Peninsula. The Slipper Island Resort forms 95% of Slipper island and features two-room luxury tents just a few steps from the white sand beaches. The tents offer breathtaking views over the ocean and the hills of the Coromandel Peninsula.
Each tent is spacious and consists of a queen-size bed, a private bathroom at the back of the tent, a living area, and a dining area. The deck outside is perfect to enjoy a morning cup of coffee or sip a glass of wine in the evening while enjoying the sunset. A covered deck in front of the tent has a BBQ facility and seating area.
There are many places of interest on this island. The lighthouse at the easternmost point of the island offers views of the Alderman and Mayor Islands and is an ideal walking destination. Crater Bay, at the northern end of the island, lies close to the center of an old volcanic cone. Manaia Reef, in the South Bay, holds the wreckage of the steamship S.S. Manaia.
---
6. Lake Stella Mountain Huts
Where: Mt Lyford, New Zealand
Price: $140+ per night
https://www.booking.com/hotel/nz/lake-stella-mountain-huts.en-gb.html
Set in a magical setting on the top of mountains above the clouds, with a lake on the front, these mountain huts are straight out of a fairy tale!
They feature a queen bed, a kitchenette, a dining area, a living area, and a full bathroom. There is a hot bathtub outside facing the lake (firewood is provided). One of the best features of these huts. The spacious deck offers lake and mountain views and has seating for two.
You will be 12 km from Mt. Lyford. There are plenty of hiking and biking trails, and a ski field nearby.
---
7. Pure Pods Glamping Retreats | Greystone
Where: Waipara, New Zealand
Price: $370+ per night
https://www.purepods.com/location/greystone/
https://www.facebook.com/purepods
Glamp in style with PurePod! Perched in the heart of Waipara valley, above the Greystone vineyard, this glass pod offers incredible views of the surrounding plantation, farmland, and hills. PurePod is a perfect setting for slowing down, recharging, and immersing yourself in nature.
PurePod is a studio featuring a double bed, a small dining area, a kitchenette, and a full bathroom. An assortment of games, reference books, and a telescope (for marveling at the beautiful sky at night) is available for use. There is no wifi or TV, but Bluetooth speakers for entertainment and communication facilities for emergencies.
Outside, there is a spacious deck with a BBQ grill. Perfect for sipping a glass of wine, basking in the views, or gazing at the stars. There are many hiking and biking trails passing through the Greystone winery, multiple other wineries, and historic farms.
Pure Pods has a total of 9 different glamping locations around New Zealand, so be sure check them out for your upcoming trip!
---
8. Raglan Treehouse
Where: Waikato, New Zealand
Price: $164+ per night
https://www.airbnb.com/rooms/16176341
Set high up in the pines on a 35-acre of private property, the treehouse offers scenic views over the ocean, the pasture, and the native bush. 
It features a queen size futon bed in the loft, a fully equipped kitchen, a full bathroom, a built-in couch, a bluetooth speaker, and a collection of books. The large deck with a BBQ, small table & chairs, and a hot bathtub seals the deal.
There is an MTB track near the beach and 2 mountain e-bikes are available for use. You can take a walk around the property down to the cliff/ocean. The bush walk brings you to a huge Puriri tree where you can have a picnic.
---
9. Glam Camping Queenstown
Where: Queenstown, New Zealand
Price: $350+ per night
https://www.glamcampingqueenstown.co.nz/rates-and-accommodation
https://www.facebook.com/glamcampingqueenstown.nz
"A camping adventure made glamorous! Each private campsite offers stylish accommodation with added comfort and luxuries not normally associated with camping."
Stay in the only geodesic domes in one of the most breathtaking locations in Queenstown! Offering stunning views of Lake Moke, this is also a popular spot for couples looking to get married. The eco-conscious, off-grid dome features a queen bed, a private bathroom, a gas hob & BBQ, a chilly bin with ice blocks, and a sofa.
With zero light pollution here, you have a high chance of experiencing glittering skies, southern constellations, and shooting stars. And if you don't want to be outdoors, you have the comfort of enjoying the spectacular views through the bay windows from the comfort of your bed. And if you are an astrophotographer, this place is heaven for you.
---
10. Tawanui Farm
Where: South Island, New Zealand
Price: $320+ per night
https://www.tawanuifarm.co.nz/
https://www.facebook.com/tawanuifarmnz
Tawanui farm is rolling farmland surrounded by pine and kanuka plantations and is a working farm with sheep, cows, and deer. Offering spectacular views of the inland Kaikoura mountain ranges, Hurunui river, and the pacific ocean on the north, Tawanui Farm is a great place to unwind and rejuvenate amidst nature.
The campsite consists of 2 geodesic domes, a large hot tub, and a central camp kitchen, and you will have exclusive access to the campsite. Wake up to the singing of the birds from the pine plantations, go for a walk around the farm during the day, relax in the hot bathtub in the evening while gazing at the stars, and end your day in the cozy bed of your dome.
There are many activities for outdoor enthusiasts. Take ATV farm tours across the stunning property, or dare to give Hurunui River Jet boating a try. Cheviot is a 15-minute drive and Christchurch is a 75-minute drive from the campsite.
---
11. The Terraces – Papa Yurt
Where: Palm Beach, New Zealand
Price: $160+ per night
https://www.booking.com/hotel/nz/simply-b-yurts.html
https://www.staywaiheke.com/holiday-homes/waiheke-island/palm-beach/papa-yurt
Surrounded by olive trees, and offering breathtaking views over Putiki Bay and the sea, this spacious 5-meter yurt is no less than a paradise! It features a queen bed, a coffee maker, a chest of drawers, lounge chairs, and a skylight for stargazing.
There is a full bathroom adjacent to the yurt with a hand-carved basin and a rainforest shower. A private deck with seating for two is perfect for relaxing and admiring the views while sipping a glass of wine.
Palm Beach is a 10-minute walk from the yurt. Oneroa is a 10-minute drive and EcoZip Adventures is a 12-minute drive away. Mudbrick and Cable Bay are a short drive from the property.
---
12. Pod Paradise
Where: Bay Of Plenty, New Zealand
Price: $111+ per night
https://www.airbnb.com/rooms/43771841
Situated in a small lifestyle block, this Lithuanian-style pod is great for enjoying a slice of rural life with chicks and sheep to play with. From the deck, watch the sunrise, gaze at the stunning milky way, observe the grazing cows, and even experience the White Island puffing smoke off the coast.
The Pod is well-insulated and features a double bed, a single bed with a pull-out trundler, a kitchenette with a small fridge, a small table for 2, and a bathroom with a shower. A light breakfast of bread, butter, cereals, and condiments along with tea, coffee, and milo is provided. A gas BBQ can be used for a small fee.
Outside there is a wood-fired hot tub which takes around 3 hours for heating. Perfect for soaking in the beautiful views. 
---
13. The Bubble Tent
Where: Waikato, New Zealand
Price: $194+ per night
https://www.airbnb.com/rooms/40593388
Imagine gazing at the stars from the luxury of your bed and going off to sleep like that! How incredible that would be!
Well, this bubble tent gives you the perfect opportunity of enjoying the night sky laden with stars while lying on your bed. Equipped with a queen bed and a bathroom, this bubble tent is located on Cooks Beach and on the property of Mercury Bay Estate Winery & Restaurant. There is a private sun deck outside with seating and an outdoor shower amongst the trees.
Birds like Fantails, Tui, and Kereru often visit the space. Good wine and food can be enjoyed at the property. Hahei beach and Hot Water beach are a 10-minute drive from the property and Cathedral Cove is nearby.
---
So what are you waiting for? Do not wait any longer and book your favorite glamping destination and unlock the key to the most dreamy adventure of your life!
---
Am I Missing Any Amazing New Zealand Glamping Sites?
New Zealand is easily one of the most beautiful and jaw-dropping countries in the world, and that means there must be a ton more quality glamping experiences to be added to the list!
So if you've currently visited NZ and stayed at any unique accommodation, be sure to reach out as I'd love to keep this list updated with the coolest places to stay!
---
Planning a trip to New Zealand/Australia?
I've spent a decent amount of time in this corner of the world, and they really are two of my favorite destinations to visit! My travel blog is filled with tons of articles just like this, and I'd love for you to browse a few more! As always, if you ever have any questions about anything on my site, feel free to reach out to me on social media, and I'd be glad to help any way I can!
---
Thanks for reading my NZ Glamping Guide!
Share this article with your fellow glamping lovers!